Are you wondering which mobile chipset is the best in the market right now? Well, a new Bunny 6.0 benchmark test result has been leaked, and it shows some really interesting data. According to the test, the Apple A9 processor topped the ranking with 124k points, while the second place was bagged by the A8X with around 99k points. The next is Huawei's own Kirin 950 chipset, which scored respectable 93k points.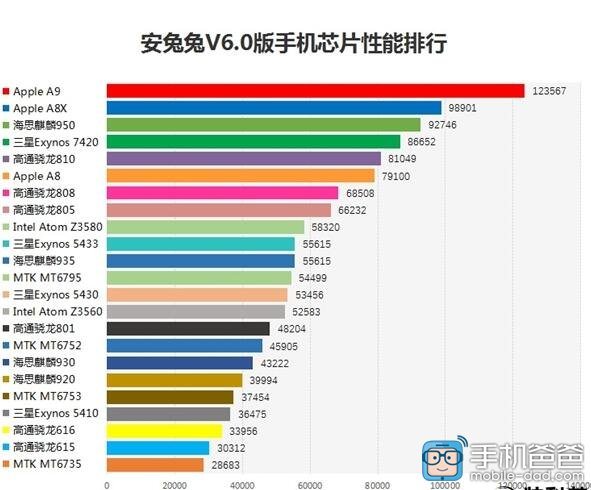 Before we go ahead, you should know that the Snapdragon 820 actually wins this test with 132k points. But no Snapdragon 820 phone has been released yet, so the chipset is not being considered here. Though just for the record, the Galaxy S7 scored 125,288 points in a Geekbench test with the Snapdragon 820 under its hood.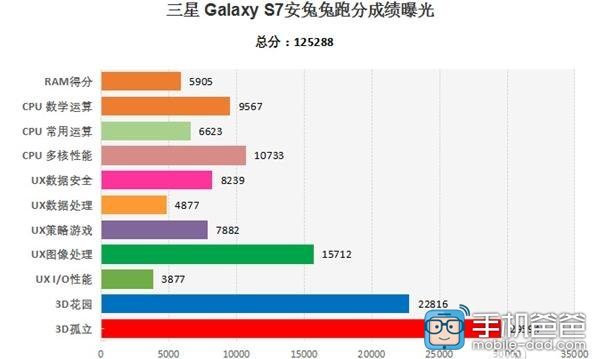 Earlier, the Samsung Galaxy S7 was also spotted with Samsung's own Exynos 8890 chipset. But we cannot compare the results of that chipset with the SD820, as the latter is a quad-core SoC and the Exynos is an octa-core one. The benchmark test did reveal that the Galaxy S7 sports a 5.1-inch 2560 × 1440 display, 12MP/5MP camera setup, 4GB RAM, 64GB storage, and Android 6.0.1 Marshmallow.
Now that A9 has been beaten and Snapdragon 820 is the new king, we must expect the new Qualcomm chipset to be used in more devices this year.