LG V20, the successor to LG's massively successful V10, is hitting the store shelves in the U.S. in less than two weeks from now – on Oct 28, to be more specific. The timing couldn't have been better for the South Korean company as its new flagship is arriving in the country days after Samsung officially discontinued the troubled Galaxy Note 7.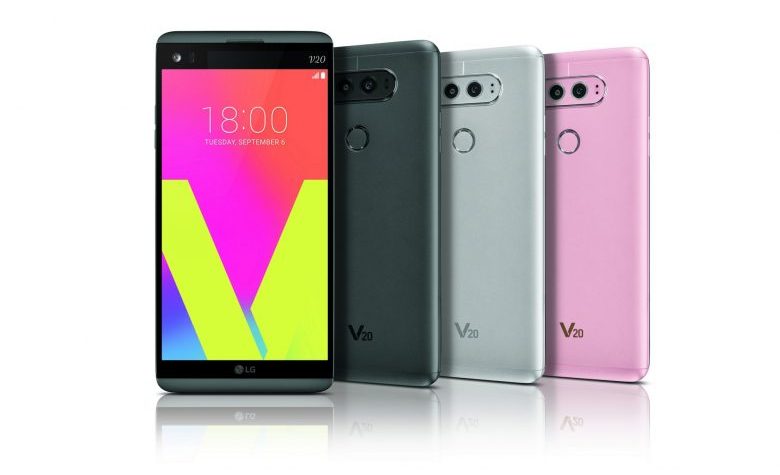 All major US carriers will be making available the handset with different pricing options, as well as freebies in order to smoothen the deal.
MobiPicker has noted  AT&T's offer of the LG V20's Silver and Titan Grey variants for $34.59 a month with a two-year contract for the AT&T Next plan. Alternatively, the carrier's subscribers may also choose to go with the $27.67 a month for 30 months option. Meanwhile, those looking to buy the device without any contract will have to pay $829.99.
T-Mobile is yet to announce the handset's pricing in both with and without contracts. However, the company has announced that the LG V20 is going to be the first ever device to use its new LTE AWS-3 connection with superior internet speed. Apart from that, T-Mobile subscribers will also get free Bang and Olufsen H3 headphones ($149) for free on the purchase of the V20.
Sprint, on the other hand, is offering a trade-in promo for the device with a $200 credit and a free Bang and Olufsen headphones for early birds. However, just like T-Mobile, Sprint has not yet revealed anything regarding the pricing.
Similarly, both US Cellular and Verizon have confirmed future availability of the LG V20, but are yet to provide us with any details regarding the smartphone's pricing, pre-order promos, or release date.