Apple took innovation a step ahead when it launched the new Apple AirPods alongside the iPhone 7 a few months back. Those who have pre-ordered it already are very excited as the AirPods have already started shipping out. But if you are one of them who haven't bought the new wireless headphones yet, you might want to give it a second thought if you care about your hard-earned money.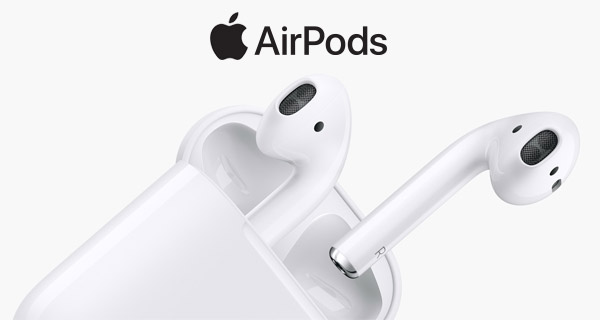 As we all know, Apple AirPods cost $159, and these earphones come without the hassle of wires. Both the buds of the AirPods are standalone and independent, which means it's also very easy to lose one of the buds. And if you don't know, it will cost you a good $69 to get a replacement AirPods bud. All this information is listed on Apple's official support page.
But that's not it; if you need to replace the AirPods battery while it's in warranty, it'll cost you $49. In case the battery runs out after the warranty period is over, you'll have to pay a full $69 to get a new battery. The AirPods charging case, if lost, will cost you $69. Servicing it will cost you the same, but if it's in warranty, it will cost you $49.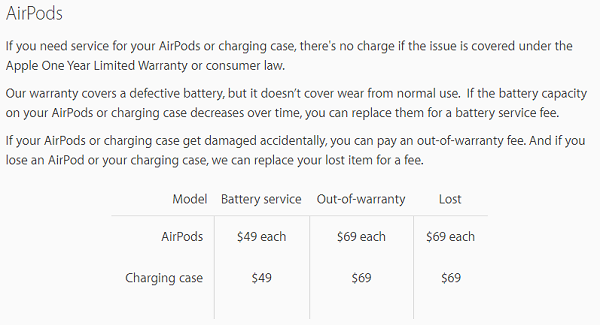 The AirPods is a delicate product, and it's expensive too. But then again, we are talking about Apple here, a company who provides top-quality devices at a premium cost. Still, we would have expected a cost of around $20 for the AirPods battery change. That would have made it a fair deal. Anyway, now that you know it, you are free to decide whether or not you agree to pay such prices. The choice is ultimately yours.
For more such updates, stay tuned to MobiPicker and do leave your comments below.