Bluboo Mobile is not nearly as big a brand as Apple is in the global smartphone market – it's a relatively new company still trying to mark its presence in the major markets outside China (just like Xiaomi once was). But that has not stopped the company from trying to take on one of most anticipated devices of recent history – the iPhone 7 Plus.
Poised to be the next-generation flagship of the Chinese smartphone manufacturer, the Bluboo Dual uses a similar technology that Apple has deployed in its iPhone 7 Plus, launched yesterday in San Francisco.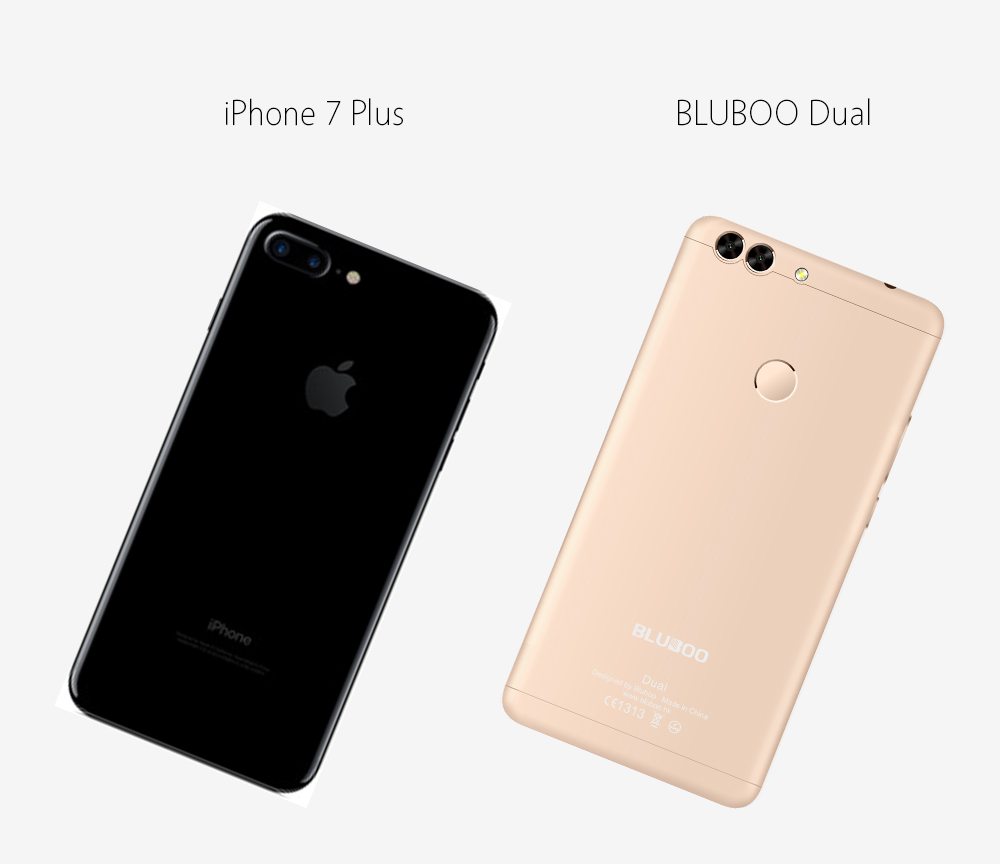 Judging by the mood in the tech sphere, it perhaps wouldn't be an exaggeration to state that dual-camera setup seems to be the new in-thing in the smartphone arena. Though Apple is not the first to bring dual camera setup as we have already seen it with Huawei P9 and LG V20, but the trend has started and there will be more companies to follow soon. And if the Bluboo Dual is indeed as good as it seems to be on a casual look, the device will definitely be a smashing hit – at least in price-sensitive markets to begin with (such as China, South Asia, Africa and many countries in Latin America and the Asia-Pacific region.)
Leaked renders of the Bluboo Dual, believed to be still under development, has already surfaced online (and is perhaps on their way to instigate a fresh round of rumor mongering).
Compared to single cameras, a dual-camera setup makes mobile photography more competent and superior in quality. While the Apple iPhone 7 Plus adopted two 12-megapixel rear cameras, Bluboo Dual is taking it a notch ahead by adding two 13-megapixel cameras at the back.
Admittedly, the pixel-count means little in the grand scheme of things as far as camera quality goes, the Bluboo Dual currently has the honor of being the dual-camera device with the highest resolution (even if in papers).
Not only does the dual-camera setup on the device can automatically detect the shooting environment, it also ensures as much as 20 per cent better clarity with the combination of Sony sensor.
As things go with such leaks and rumors, there is no word yet on a possible Bluboo Dual price or release date. But considering that the company's most popular product, the Bluboo Maya Max in still on flash sale at a price tag of just $79.99, you can expect the Dual to be much more affordable and action-packed compared to the other products in its league.