Along with its new mirrorless camera, the EOS M5, Canon has also announced two new lenses. The EF-M 18–150mm f/3.5–6.3 IS STM and the Canon EF 70-300mm f/4.5-5.6 IS II USM are priced at approx. $500 and $550, respectively.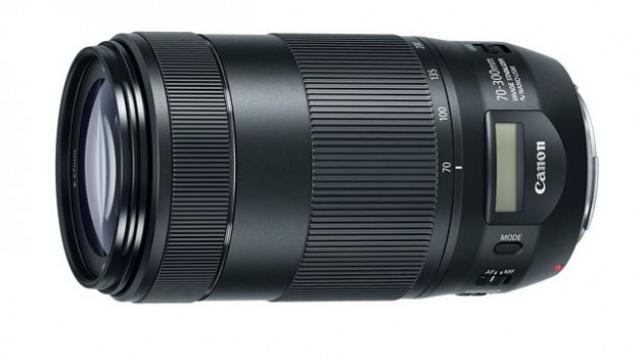 While the EF-M 18-150mm is Canon's first EF-M high-zoom power lens with a high-zoom ratio of up to 8.3x. The EF 70-300mm f/4.5-5.6 IS II USM is aimed at video shooters. The Canon 70-300mm f/4-5.6 IS USM is one of the most popular zoom lenses from Canon. The new upgraded model is the first lens from the company to sport an LCD panel. It shows a lot of useful information such as the current focal length, focusing distance and the degree of camera shake being corrected. You can now see this information on the lens itself rather than the camera body.
There have been a few upgrades on the inside as well. The new Canon 70-300mm features 17 elements in 12 groups,two more than the previous model. Also, the new lens model comes with a new nine-bladed circular aperture compared to the eight-bladed aperture on the older model. You will now get even better bokeh with this lens.
The new lens uses Canon's new NANO USM auto-focus drive technology for near-silent auto-focus while shooting videos. The new Nano USM tech offers the speed of a USM motor for still imaging along with the smooth and near-silent focus adjustment of an STM motor for video capture. As of now, the only other lens to feature this new tech is the 18-135mm f/3.5-5.6 IS USM lens.
Other features include an ultra-low dispersion (UD) lens to reduce chromatic aberration and an Image Stabilizer effect up to 4 stops of shake correction. While the full-time manual focus on the new lens allows you to manually adjust focus, even in AF mode.
The Canon 70-300mm lens will be available in November 2016. There is no news about the India launch as yet.