Candy Crush is one of the most-downloaded and most-played games ever on mobile. Remember the pesky Candy Crush requests? That's the measure of the success of this amazing game. As you might already be knowing, the game has got some sequels, Candy Crush Jelly Saga being one of them.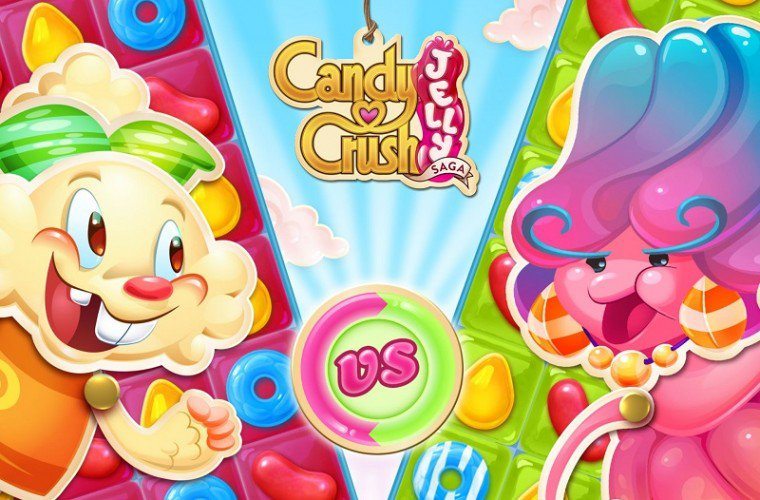 Candy Crush Jelly Saga brings over 100 exciting levels and New Jelly Queen Boss modes. Although the basic gameplay does not change, the game gets a complete makeover for its Jelly Saga theme and almost all the elements get new aesthetics. There's the new color bom lollipop booster and new candies, needless to say new characters.
If you play the game regularly, you should make sure that you download every Candy Crush Jelly Saga APK update that comes out to get all the latest features. One such update has been released a few days ago and bumps up the game to version 1.11.5. The new Candy Crush Jelly Saga 1.11.5 APK download file now weighs 46.9 MB and works on Android 2.3+ devices.
Talking about the changes, there's just one new feature as given in the changelog on the Play Store:
It's a jungle out there.. and it's Jellylicious! Go wild in our NEW Episode, the Juicy Jungle!

Ps. Liquorice Larry sends his regards. He'd come say hello in person but he's a bit busy collecting Monklings at the moment. Work, work, work!
So get this new Candy Crush Jelly Saga update and enjoy the new Juicy Jungle episode. You can download Candy Crush Jelly Saga 1.11.5 APK from apkpure.com.