Candy Crush fever is all over the Android gaming scenario, and the Candy Crush Jelly Saga has been a massive hit too. The third game of the series has almost 150 million players on Facebook, which badly defeats Clash Of Clans that is played by around 24 million people. The Candy Crush Jelly Saga game was launched for mobile devices in 2016, and it is available for iOS, Windows 10, and Android.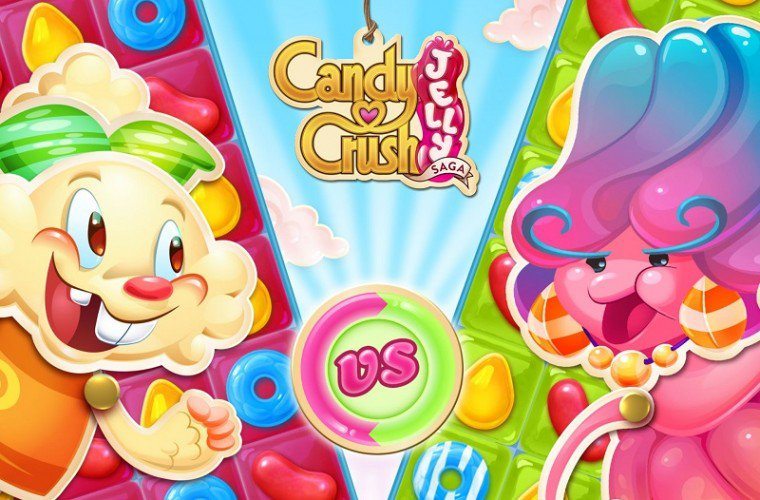 The Jelly Saga is obviously a puzzle game and you need to match the candies of the same colors to spready jelly on the board in the Jelly Mode. You need to defeat the evil Jelly Queen in the Jelly Boss Mode, in which you get the pink jelly that you have to spread across the board before the Jelly Queen spreads her jelly. You also get a Puffler Boss mode, in which you need to uncover Pufflers and beat Cupcake Carl, which isn't easy at all.
In the new game, you get all new power-ups. The color bump hammer helps you to erase all the candies of the same color, while the flying fish spreads jelly to an uncovered square on the board. Many other things can be done in Candy Crush Jelly Saga, but if you want to succeed, the following tips and tricks will help you out.
You can stun the bosses so that they can miss a turn. This can be done by creating a special strip to wrap candies. Create three specials in a row, and you will get a special strike for an advantage in the next move.
You need to use the special candy, otherwise the boss will use it and you will lose.
The frosting should be removed so that the Puffler can be uncovered and caught.
In case your board has less frosting, the Puffler will be more likely to be hit by the fish.
You must be thoroughly familiarized with your power-ups, so that you know when is the best time to use them.
Did these tips help you in playing Candy Crush Jelly Saga better? Comment below.