Anyone who owns an android device must have seen Candy Crush because it comes pre-installed for some of them. Candy Crush Jelly Saga is the brand new game to be knocked out of the trilogy. Its release announced in January for Android, iOS and Windows 10.
Candy Crush Jelly Saga is a free to play puzzle game. It has over 100 Jelly levels and new Jelly Queen Boss modes. Players have to take on the mighty Jelly Boss queen to thwart her plans of spreading her jelly across the Candy Kingdom (its all about candy you know).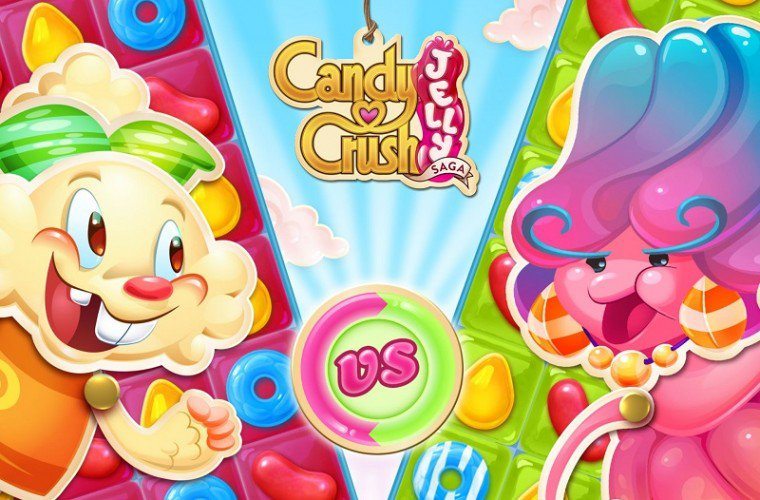 Candy Crush Jelly Saga is one of those games that you easily get addicted to as you try to beat one level after another. The game is captivating but appears to have a slight makeover. The addictive nature of the game has made it a money spinner for the creators.
This is where the business comes in, players are usually willing to pay for an extra live that will enable them to move forward in the game and complete the stage. Trust me, most of the time, you won't even remember when you pushed the button.
Candy Crush Jelly Saga game-play follows the tradition of the rest where players are to match at least 3 same colored candy pieces to clear them off the table. Matching four identical colored candy gives a special kind of candy while matching 5 gives a special item that looks like a candy disco light.
Matching two special candies can lead to a chain reaction that clears as much as 2 to 3 rows and columns. When 'candy disco light' is matched with any color of candy, it clears out all that colors of candy on the table. The game has colorful background and nice music.
Candy Crush Jelly Saga is not an easy game. There are many tasks to be completed. In one of them, there are candy creatures that hide behind multi-layered barriers, which must be exposed. It has many levels (which are sometimes a repetition) and the players are fighting against a computer-controlled opponent trying to dominate the screen.
As the levels become more difficult, players begin to panic and will begin to spend cash to get over with it. This continues till players go broke and it won't stop because the game never really ends.