Apple refreshed the iPad Air lineup a couple of weeks ago, and called it simply 'iPad'. It's the successor to the iPad Air 2, gone are the 'number' and 'Air' from the naming convention. The latest iPad sports a 9.7-Inch display with most of the specs being carried over from the last generation.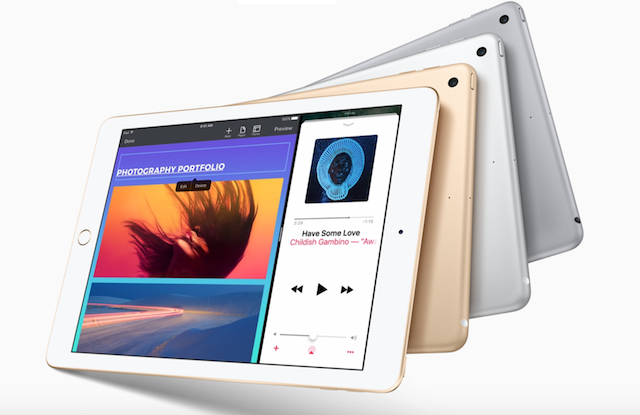 It isn't the refresh many iPad owners would have hoped for, but it's definitely more affordable. This might help Apple gain more traction in the tablet arena.
Another interesting aspect about the new tablet from Apple is the repairability. The new iPad can be repaired using parts from the original iPad Air. As noted by iFixit, the new 9.7-inch iPad is basically an update to the original iPad. This essentially means that repairing the new iPad will be a familiar task for the repair shops, along with the pre-availability of spare parts.
However, this doesn't mean all parts from the first generation can be used in the latest iPad. According to iFixit, the home button + bracket, the front-facing camera, and the volume and power buttons can't be replaced using the old spare parts. Other than that, most spare parts from the original tablet can be reused.
Even the LCD can be replaced with the older model spare part, but not without some trade-offs. Following is what the guys at iFixit had to say:
"An iPad 5 LCD will work in an iPad Air 1 (and actually give it a brightness boost). An Air 1 LCD in an iPad 5 also works, but the display was very dim (~200 nits versus an expected ~440 nits). And the left edge had weird backlight bleed. "
Coming to specs, the biggest difference between the latest iPad and iPad Air 2 is the 64-bit A9 processor which first arrived with the iPhone 6S and 6S Plus. As for the pricing, the base 32GB Wi-Fi only model costs $329 while the Wi-Fi and Cellular model with 32GB storage costs $459, a lot lower than the launch price of last year offering.