It seems Microsoft is paving the way for the upcoming Surface Phone. Of course, the Lumia 435 isn't anywhere near the rumored flagship Surface Phone, but the recent price cut could mean that Microsoft is trying to get rid of its Lumia phones in order to position the Surface Phone as their only smartphone model.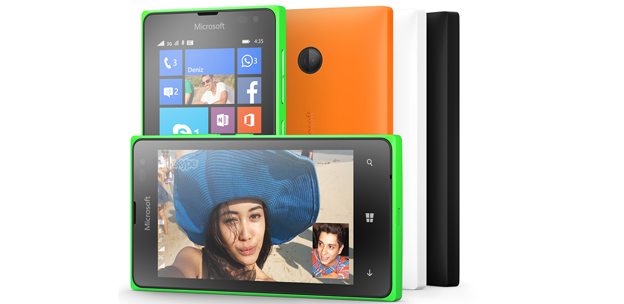 The Lumia 435 is selling for just $32.99 at Walmart, meaning that you can get a solid smartphone for less than 50 bucks. Of course, the model is an entry-level device, and won't offer you any superb feature, but for the money, this is one sweet deal.
Recent rumors talked about Microsoft getting ready for the upcoming Surface Phone reveal by trying to eliminate all Lumia models released under Microsoft branding. A sound decision that will leave the potential Surface Phone as the sole smartphone model made by Microsoft.
Talking about the Surface Phone, it should be revealed during the first half of 2017, bringing superb hardware and lots of new features. The phone should come with the latest version of Windows 10 Mobile, it could run the full Windows 10 out-of-the-box (but that's very unlikely to happen) and even feature some kind of stylus similar to Surface Pen. For now, Microsoft is pretty silent regarding the smartphone, but if the company plans to release it during this year, it should come out with an official statement soon.
As for the Microsoft Lumia 435, the phone features a 4-inch display with the resolution of 480×800 pixels, it has 1 GB of RAM and 8 GB of internal storage. The phone is powered by Snapdragon 200 (Dual-core 1.2 GHz Cortex-A7 along with Adreno 302 GPU). The main camera has 2MP.