Call of Duty WW2 is next game in Call of Duty series, the game is going to release in 2017. But, when actually the game is coming out, Activision has yet to reveal that. In order to have an idea about that, let's have a look at the past big reveals of the series.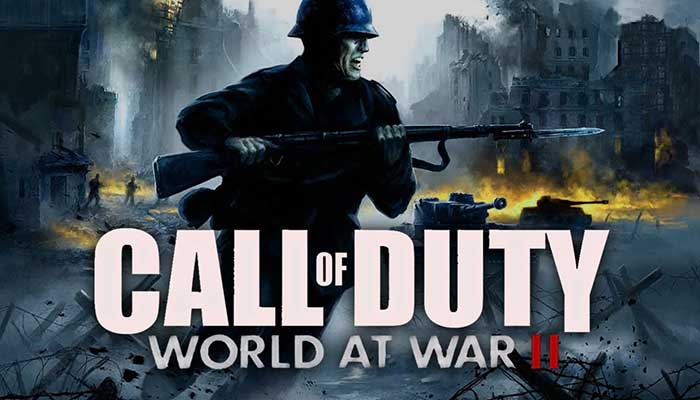 All the latest and previous leaks and rumors have somehow paved the way for COD: WW2 to release this year. But, nobody knows about the original release dates yet. Activision hasn't spoken over the matter, so there is no word about the release from them as well.
Recently Call of Duty Cover Art and some of the promotional material was leaked. Another leak reveals that the game's title will be Call of Duty WW2. And it'll be available on PS4, Xbox One, and PC. Despite all the big leaks, fans are still waiting for an official reveal about the release of the game.
While all these big leaks force Activision to release the game early, if we look at Activision's history, it's possible that the game will be fully unveiled by the end of April 2017. It's possible that Activision will have to tackle all the leaks and news with the official release dates reveal.
Based on the previous game's launch dates and pattern, it is expected that Activision will follow the same path for the release of Call of Duty WW2. Call of Duty: infinite Warfare was released on May 2, COD: Black Ops 3 was revealed at April 26, COD: Advanced Warfare was initially planned to release on May 4 but it actually released on May 1. Similarly, Call of Duty: Black Ops 2 released on May 1, and Call of Duty: Modern Warfare 3 was unveiled on May 23.
So, based on these patterns of Activision's game reveals, we can safely say that Activision will most probably follow it for the release of Call of Duty WW2 as well. Recently, Destiny 2 was fully revealed by Activision. So, it is possible that Call of Duty WW2 might be delayed until November 2017. Maybe Activision wants to enjoy Destiny 2 this time around and will unleash the anticipated Call of Duty WW2 later.
As there is still no word on official Call of Duty WW2 release from Activision. So, there is a solid chance that the game will be releasing sometime in November this year.
The recently leaked images have shown the world how the game is set in its roots. The images feature D-Day landings and a WW2 era theme.
All the curious fans and critics are going to have a chance of looking at the game in the E3 gaming expo this year as well. So, all the hardcore fans, you must tame your horses until at least the E3. Maybe that's when Activision will reveal the games release dates and some info as well.
Source: Express Online