By now, all first person shooter fans are likely shaking with anticipation as the launch of Modern Warfare Remastered is only weeks away. Reliving the multiplayer magic and letting the nostalgia wash over us is something we at MobiPicker are especially looking forward to. We previously did a FIFA 17 vs PES 2017 comparison. Today, we bring to you Call of Duty 4: Modern Warfare vs Modern Warfare Remastered comparison. This will help you decide whether you want the new remastered version or not. We will be listing all the differences and improvements in the new remastered version of Call of Duty 4.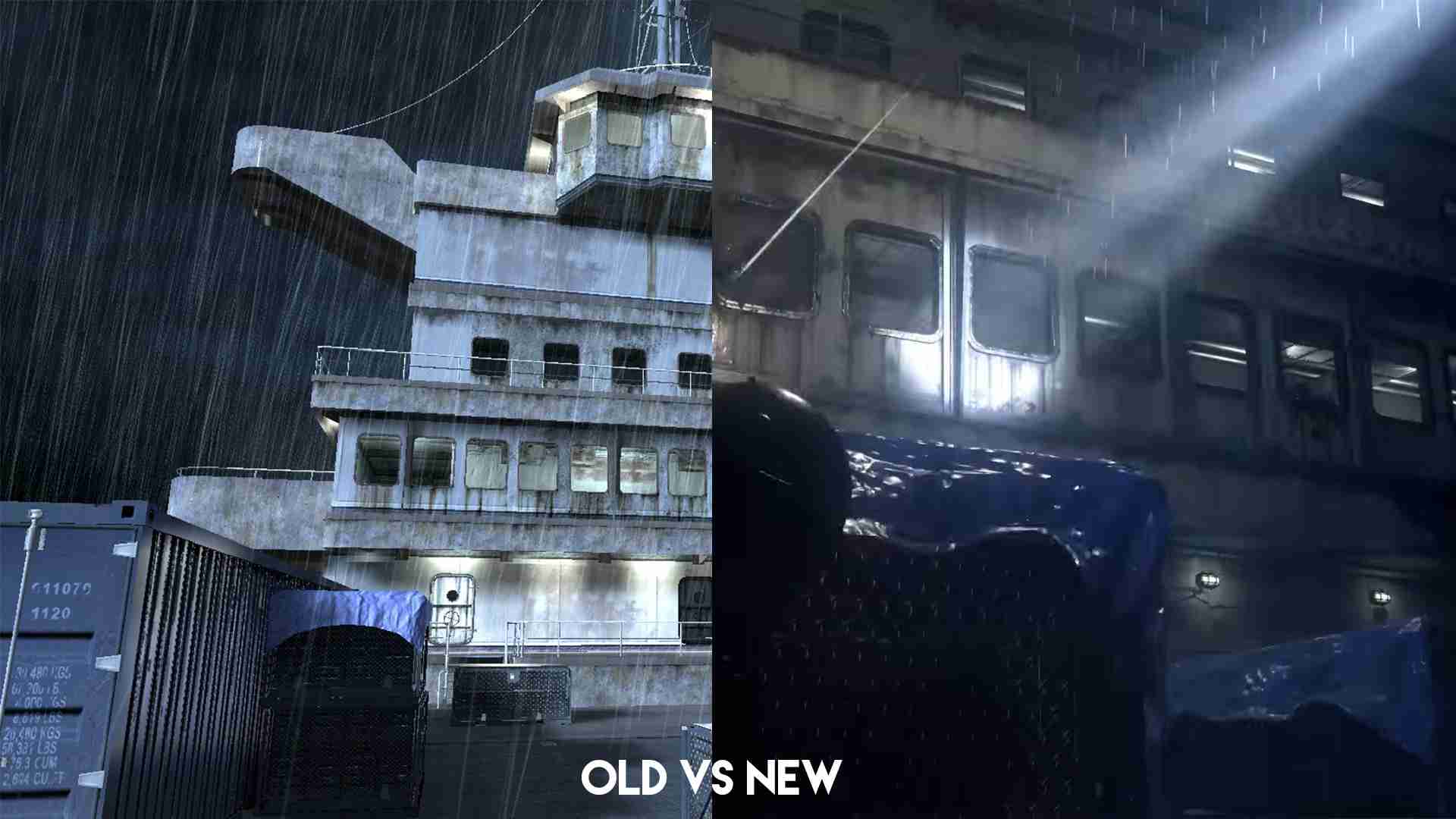 Call of Duty 4: Modern Warfare vs Modern Warfare Remastered
Call of Duty 4 set a new benchmark for FPS games. With a new focus on modern combat, the game boasted a highly linear single-player campaign. Furthermore, there was a revolutionary multiplayer component. It had an RPG class system that made playing it and ranking up an insanely addicting process.
However, the game looks a lot more dated now. 9 years have passed and it clearly shows. We recently got a chance to play the game on our old Xbox 360 and the 60 fps and 720p resolution has really taken a toll. But the sheer nostalgia was still there. The campaign was still exceptionally fun with well-scripted cinematic sequences and a short but engaging plot. It's safe to say the campaign of the game is something straight out of a Michael Bay movie.
Call of Duty: Modern Warfare Remastered isn't simply a boost in resolution. Raven Software are using next generation textures, physically based rendering, HDR lighting and much more. The experience will definitely be worth it. The game will also make use of the upcoming PS4 Pro's 4K ability. Despite the graphical overhaul, the Modern Warfare gameplay will remain the same.
Game types like Domination have also been tweaked. Players will switch sides after a half to ensure balanced gameplay. A final kill cam will also be shown at the end of each round. Furthermore, you can now get the gold skin for every single weapon instead of a select few as was in the original game.
Let us know what you think of our Call of Duty 4: Modern Warfare vs Modern Warfare Remastered comparison.