This year's Call of Duty game is set in stone, and it's titled Infinite Warfare. Taking us far into the distant future, the game will involve spaceships, spacefighters, and all kinds of sci-fi wizardry. That's pretty much the opposite direction of Battlefield 1's travelling back in time to World War I. We already know that Infinite Warfare's reception has been… problematic. The game's trailer was one of the most disliked videos on YouTube. This makes us wonder, would it have been a safer bet to just make Call of Duty: Ghosts 2?
We are reminded of a picture from back when we didn't know the game was called Infinite Warfare. A magazine from the UK was pretty much dead sure that the game coming out this year out of Infinity Ward would be called Call of Duty: Ghosts 2. It turns out that wasn't the case, obviously.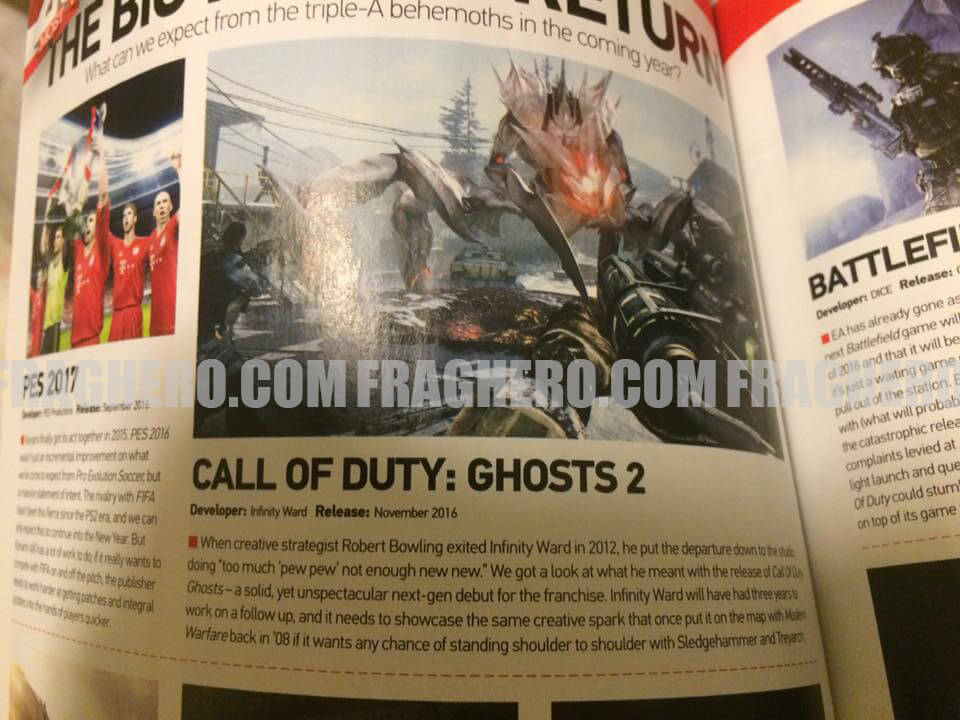 The text doesn't offer much information, instead pointing out what Infinity Ward will have to achieve to stand shoulder-to-shoulder with Sledgehammer and Treyarch, the other two Call of Duty developers. In my opinion, 'Ghosts 2' would likely have been a bit of a disappointment, considering the original Ghosts was one of the less favourably received Call of Duty games.
What do you think about a Call of Duty: Ghosts 2? Did you like the original Call of Duty: Ghosts? Let us know in the comments below.