These days, a lot of good news about the Call of Duty Franchise are coming in fast. The fans would love to know that Call of Duty: Modern Warfare Remastered is reportedly joining the COD WW2 this year.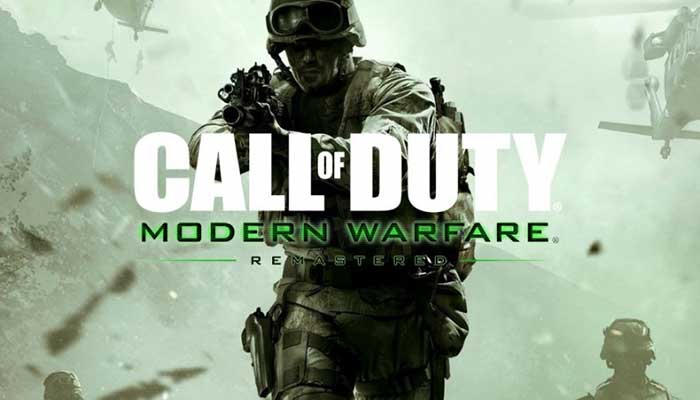 According to some speculations, the COD: Modern Warfare Remastered edition is getting a Standalone release in 2017 on PS4, XboxOne. This seems to be a good idea to keep the fans busy before the final release of the CODWW2. Based, on reports, Call of Duty: Modern Warfare Remastered is going to release in the summer season by Activision.
The standalone edition of critically acclaimed Call of Duty: Modern Warfare Remastered will be available on PS4 on June 20th. However, the Xbox One fans will be able to get the game on July 20th, 2017.
This news recently came up on GameFly via CharlieIntel. However, Activision has yet to confirm the official Announcement of the release.
At the moment, COD: Modern Warfare Remastered is only available with Legacy and Digital Deluxe editions of COD: Infinite Warfare. The game received a heavy backlash from the fans upon its release last year. Some of the fans were more interested in COD: Modern Warfare Remastered than the COD: Infinite Warfare.
However, the Call of Duty: WW2 never faced any such issues. In fact, the game has a November 3, 2017, release date on PS4, PC, and Xbox One. Unfortunately, this remarkable game isn't coming on Nintendo Switch.
Attention:
Governments and ISPs around the World monitors their users' online activities. Reclaim your freedom with
ExpressVPN
and browse the internet with confidence.
COD:WW2 features the character of Private Daniels, and guides him through France, Belgium, and other great WW2 era locations. According to the latest developments, the game is going to offer the Multiplayer Co-op gameplay along with a Single-player campaign. As speculated, the developer is going to reveal the release information on E3 this year.