A New Call of Duty: Infinite Warfare update has been launched by Activision for both PlayStation 4 and Xbox One. The New update has landed with several new weapons, a New Voice pack and a number of other items.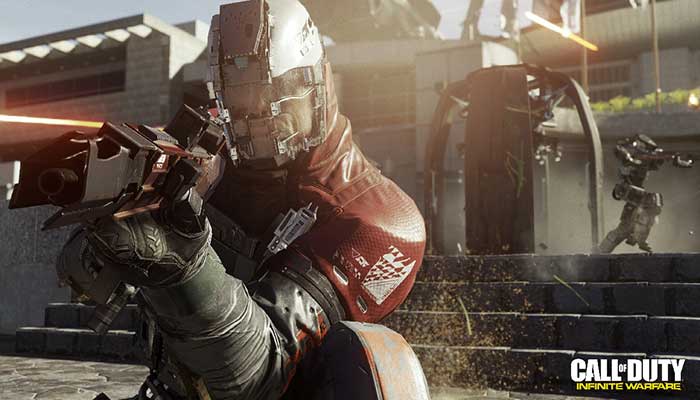 As part of the new Call of Duty: Infinite Warfare, two new weapons are now part of the game. The two new weapons are the Trencher SMG and the Auger LMG. In addition, a new Scorestreak variant is also now part of the game which initially came out with the latest update. It will be available on both PS4 and Xbox One and will allow the fans to customize their loadout in a number of new ways.
A message for the new Scorestreak on the official website states that;
"Only obtainable through crafting, these new variants take your current playstyle to an all new level with Rare, Legendary, and Epic versions of your existing scorestreaks.

You'll want to be strategic though, as every streak has a strength and weakness. You can access these via the Scorestreak Lab in the Armory portion of the Quartermaster."
Moreover, the other new featured content that came in with the latest update includes a new Voice Over pack by the Ozzy Man Reviews. This particular voice Over Pack is purchasable via the PlayStation Store.
The new Call of Duty: Infinite Warfare update 1.15 weighs in at a total of 830MBs. It adds up a number of bug fixes in the game and offers various other improvements for both the Multiplayer play and the Zombies modes. Following are the full patch notes for the Call of Duty: Infinite Warfare Update 1.15.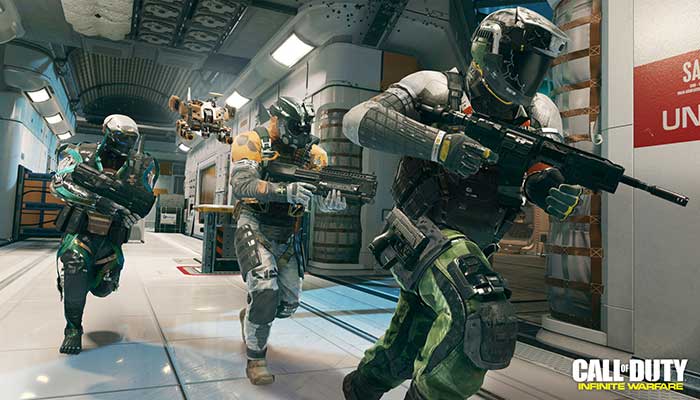 General Fixes

Increasing the audio range of the Micro Turret and Shock Sentry
Rig ability Killjoys now allow both ability Payloads to count towards progress
Updated Trinity Rocket to prevent the lock-on missiles from aggressively tracking targets when they should have hit the ground

Infected

Removed secondary knife from R3K and FHR loadouts as your melee is always an OHK
OSA replaces the M1 and Hailstorm loadout
OSA can now be selected in custom matches
Assists score is now doubled if the player did a majority of the damage to the victim

Uplink

Improved passing behavior for the drone
Fixed an issue where throwing the drone at a scorestreak would apply 1 damage
Fix for some players being unable to perform Taunts in the Winner's Circle in both Public and Custom matches
Also, Fix for some players being unable to equip a custom emblem after switching from a previously made emblem
Fix for some players encountering an issue where renaming an emblem could possibly delete it
Fix for animated weapon camos
Various map fixes

CODCaster/CWL

Fix for the player arrows on the minimap only displaying the direction of the spectated player
Adjusted the team colors to be a bit more visible on the minimap
Added a 'Contested' icon when a defending and attacking both jump into the goal to better message when carry scores are blocked

Shaolin Shuffle

Removed the Heart cooldown
Miscellaneous bug fixes