Call of Duty: Black Ops 3 Zombies DLC might be coming out earlier than previously thought. A new leak from a Spanish retailer suggests the next DLC is named as Zombies Chronicles. It is possibly releasing on Dec 31, 2017.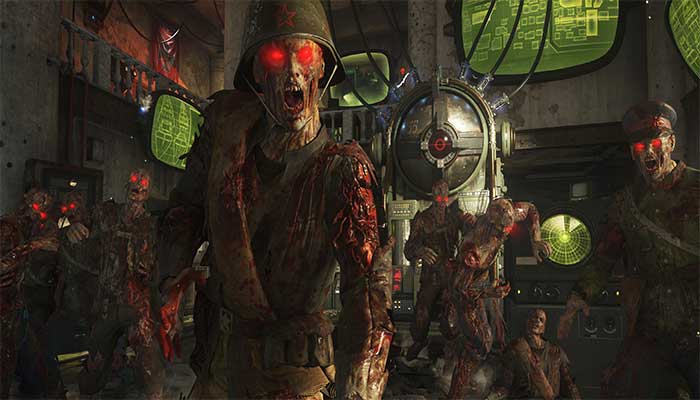 The leak was first reported by a Reddit user who goes by the name of Mau4453. The Redditor shared a photo of a detailed note about the Call of Duty: Black Ops 3 Zombies Chronicles DLC. Check out the image below.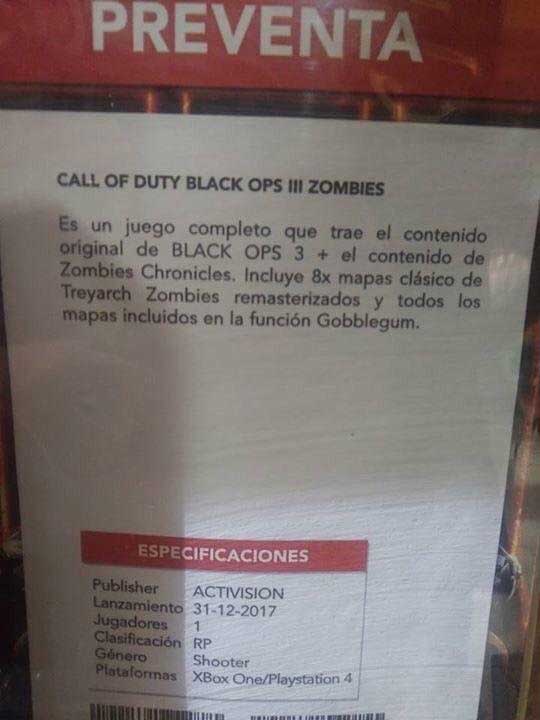 As it's evident in the image, the description suggests that it's a complete game featuring all the content from the original Call of Duty: Black Ops 3 video game. Eight re-mastered Zombie maps are also included in the game developed by Treyarch. Each of the maps offers Gobblegum mechanics from the original Black-Ops3 and features persistent new perks for the players. Furthermore, the image of the note shows that the game will be available for PS4 and Xbox One only.
While this is not the full DLC 5, it is speculation that the new content will also be available to all the existing Call of Duty: Black Ops 3 players. However, it's not confirmed that whether this DLC will be available with a Season Pass or with a Standalone fee.
This rumor might not be provable but it fits in pretty nicely with the speculations that are circling around the web across the Call of Duty communities. In a similar turn, the International Business Times says that Richtofen, a Brazilian voice actor said earlier that he was at the Treyarch studios for the new dialogue for the beloved Zombie characters. Sometime later, the Brazilian Artist's post was edited and the information revealing part was removed.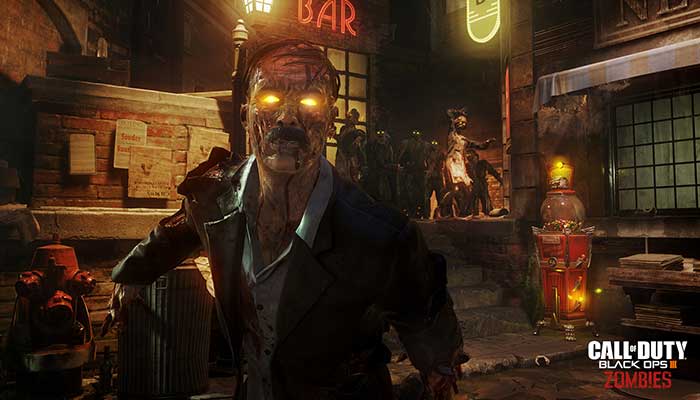 Based on Richtofen is right and is the actor involved with Zombies Chronicles DLC, it'll definitely support all the rumors. That being said, the main source of the rumor we shared with you could easily be piggybacking off the prior rumors and speculations. If that's the case, he might be using this new info to make a very convincing case of his own. So, take this rumor/news as not so serious speculation.
Is this rumor legit? This will be proved once there is any official news out from the developers. Until then, players will have to wait and see what turns it takes.