Call of Duty, the much hyped and anticipated game series sees a surprising new story about it. A New Studio has just announced plans to develop and release an authentic new title for the COD franchise.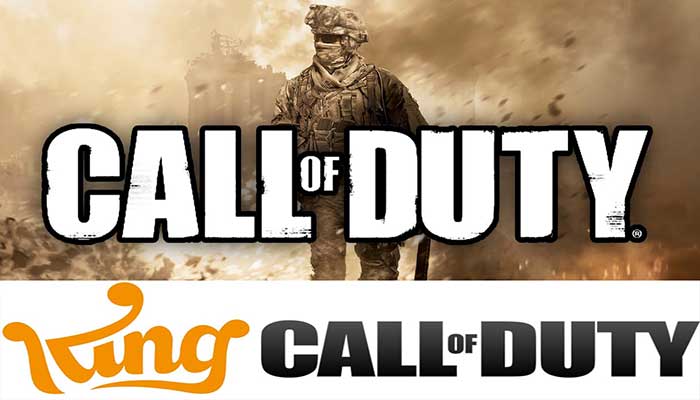 A new gaming studio has reportedly revealed that they are going to develop a Call of Duty Mobile game. However, they never mentioned anything about the WW2 and never spoke of any release dates.
The upcoming Call of Duty game by the developer is in works of the top-notch mobile gaming studio, King. This game will be offering a mobile spin-off of the Call of Duty series. King recently released this news on their website. The further posted ads on their website for the posts of skilled Level Editors, Art Directors, and Senior System and User-interface Designer.
In Addition, King mentioned on their website that the mobile Version of the Call of Duty series will be fresh, social, accessible, and highly authentic. Nobody knows yet about what the game will actually look like as there are no confirmations from the developers.
It's possible that this is the Mobile Call of Duty version that the fans have long been asking for. It's also possible that this game would be a Match-3 Puzzle game, as the history of games King provides, suggests.
The King's blog post Further sheds the light on the matter and states that
"Our challenge as a team is to create a Call of Duty experience on mobile that will strive to transform the best console experience. Fans know and love, while also breaking new ground for mobile and redefining the genre," reads a King blog post.

Our approach and ambition are to be fresh, social, and highly accessible, while providing a very authentic game experience.

The team will prototype extensively, have the freedom to think outside the box, and be encouraged to stretch their expertise in ways to create surprising results."
Hopefully, this new Call of Duty game by King will be an amazing one to play on handheld devices. King has a fantabulous record of entertaining masses with their games. So, this game is probably going to be their best until yet, not because it's a shooting or a Match-3 puzzle game, but because it belongs to a phenomenal series and is being developed by a top-notch developer.
Source: ExpressOnline