It seems that RX 470 will be a popular choice for many gamers, because of its incredible performance-price ratio. Manufacturers are probably familiar wth this fact since there's already a plethora of custom RX 470 cards on its way to consumers. Let's take a look at some of them.
Gigabyte RX 470 G1 Gaming OC 4GB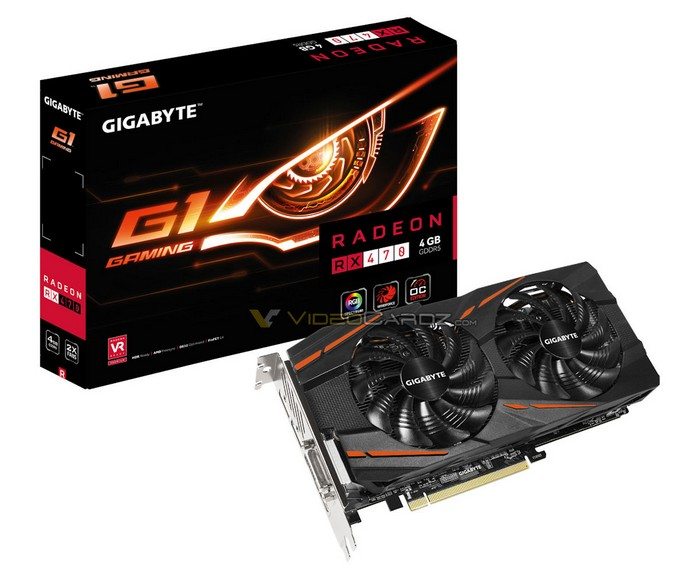 4 gigs of Ram, a custom cooling solution (Gigabyte's own WindForce dual fan), RGB lighting, factory overclocked. Price is unknown at the moment (in fact all of the cards shown here have an unknown price tag), but it should be more expensive than referent RX 470.
XFX RX 470 4GB Black Edition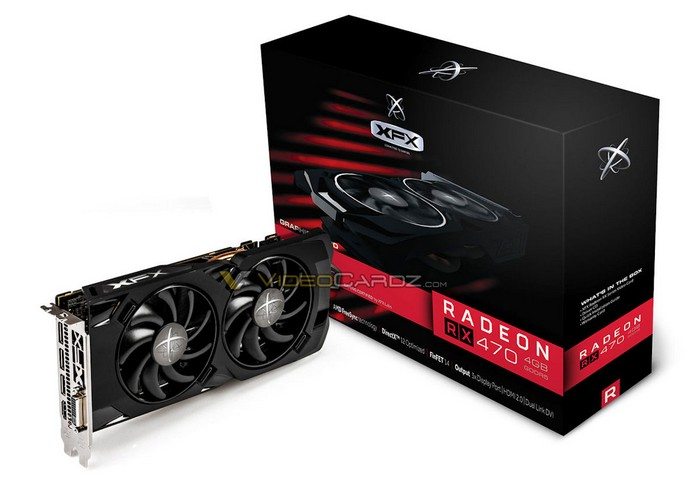 Again 4 gigs of RAM, dual fans providing more than enough cooling for the GPU, one DVI, three DisplayPort, and one HDMI video connector. The card is probably factory overclocked since it is part of XFX's Black Edition.
ASUS RX 470 STRIX 4GB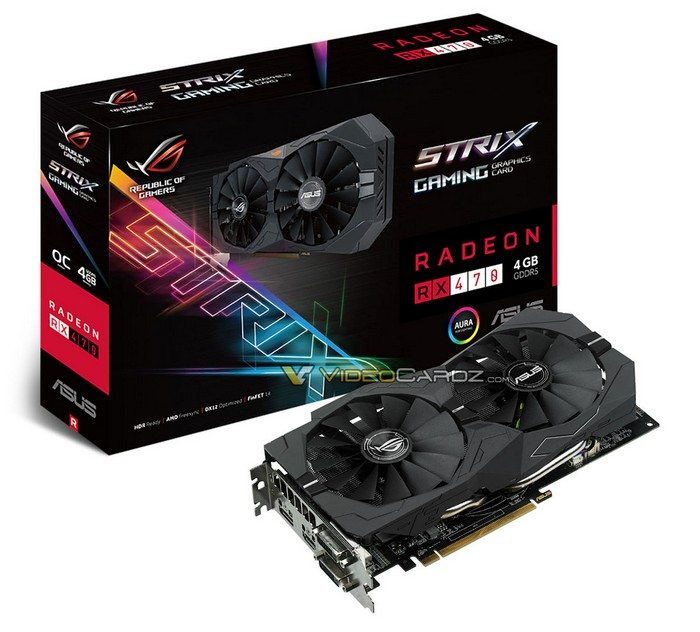 RGB lighting, DirectCU cooling solution (in other words, another dual fan design), custom PCB. The card is equipped with 4 gigabytes of RAM, is probably factory overclocked, and has an unusual distribution of video connectors. If you look at its rear end, you find two DVI, one DisplayPort, and one HDMI connector. Good news for people who own two DVI-D monitors.
Sapphire RX 460 2GB Dual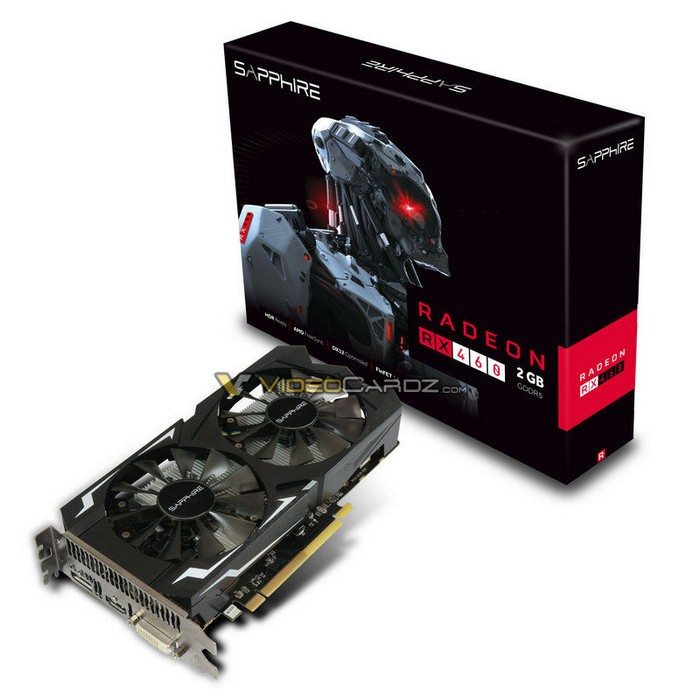 You can see from its name that the card will come equipped with 2 gigs of RAM (although RX 460 should be a low-mid tier solution directed at eSports games, we would love to see a model with 4 gigs of RAM), and a massive cooler, which should provide arctic-grade temperatures for the GPU. On the back, you'll find one DVI, one HDMI, and one DisplayPort video connector.
XFX RX 460 Mini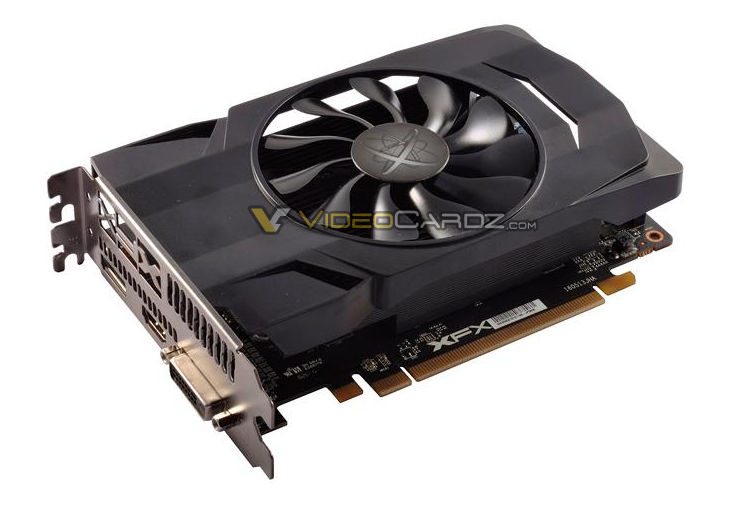 Although there's no box showed, we'll assume the card will come with 2 gigs of RAM. It's equipped with one DVI, one HDMI, and one DisplayPort connector. Cut out PCB should make the card a perfect solution for Micro-ATX workstations.