Just a week left for 'Brooklyn Nine-Nine' Season 5 premiere and plenty of speculations and spoilers are often swirling up the headlines. The series has mainly revolved around Andy Samberg's character, Detective Jacob Peralta aka Jake in the previous season and this time he (Jake) along with Detective Rosa Diaz (Stephanie Beatriz) will be adjusting life in prison. Read the spoilers below to know more in details.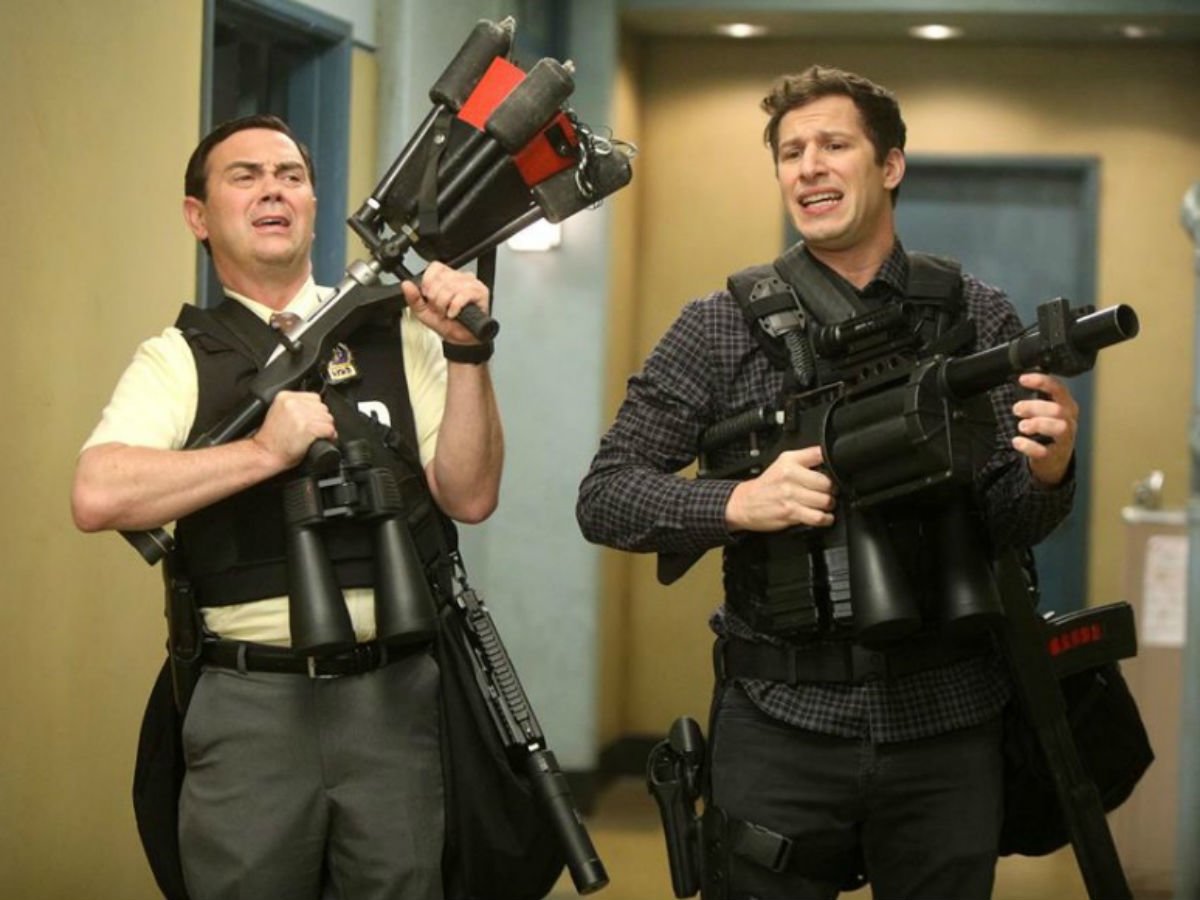 The premiere episode of 'Brooklyn Nine-Nine' Season 5 will surely take the viewers to the past scenes shown in season 4. Rosa and Jake were found guilty of bank robbery and both were arrested. Since then they have been spending days inside the prison but the viewers know it very well that the two were actually framed.
As already said, the viewers will find Jake and Rosa behind the bar in the upcoming season 5 of 'Brooklyn Nine-Nine.' They will be seen assimilating their new lives there but obviously in very different ways. 'The Goldbergs' actor Tim Meadows will play a guest role as Caleb. He is now a cellmate of Jake. Both of them are forced to join a prison gang led by a dangerous prisoner, Romero (to be played by Lou Diamond Phillips), as reported by Seat42F.
On the other hand, Rosa seems to hardly have any huge difficulties in the women's prison. As a very tough and robust type cop, Rosa is all set to adjust in any situation. Here she is completely alone inside the cell. However, she will sometimes get to meet Captain Ray Holt (Andre Braugher) and Terrance Jeffords aka Terry (Terry Crews) who will visit her and try to make her out of the prison. But we are yet to know when Jake and Rosa will become free.
Don't miss the premiere of 'Brooklyn Nine-Nine' Season 5 on Tuesday, September 26, 2017 at 9:30 pm EDT on Fox.