Brad Pitt is rumored to be dating Sienna Miller very seriously now after his split from Angelina Jolie. Miller did call the rumors very practical yet silly sometime ago. However, the way the alleged couple was getting cozy during Glastonbury English festival, it indicated that something is going on between the two. Check out more!
Brad Pitt and Sienna Miller Touch And Stroke At English Festival
Just as the Coachella Party is famous among the celebs in the US, the Glastonbury English festival is fast catching up with the renowned names in the film and entertainment world. The festival held at the Worthy Farm recently found big names like Victoria and David  Beckham with Brooklyn Beckham, Cara and Poppy Delevingne, Johnny Depp, Margot Robbie, Kit Harrington, Brad Pitt and Sienna Miller attending it, reports The Sydney Morning Herald.
These stars were spotted hanging out all through the weekend. But what attracted more media attention was Brad Pitt and Sienna Miller hanging out together at a late night party. The source says that they held hands and even stroked each other as if they could not keep hands off each other.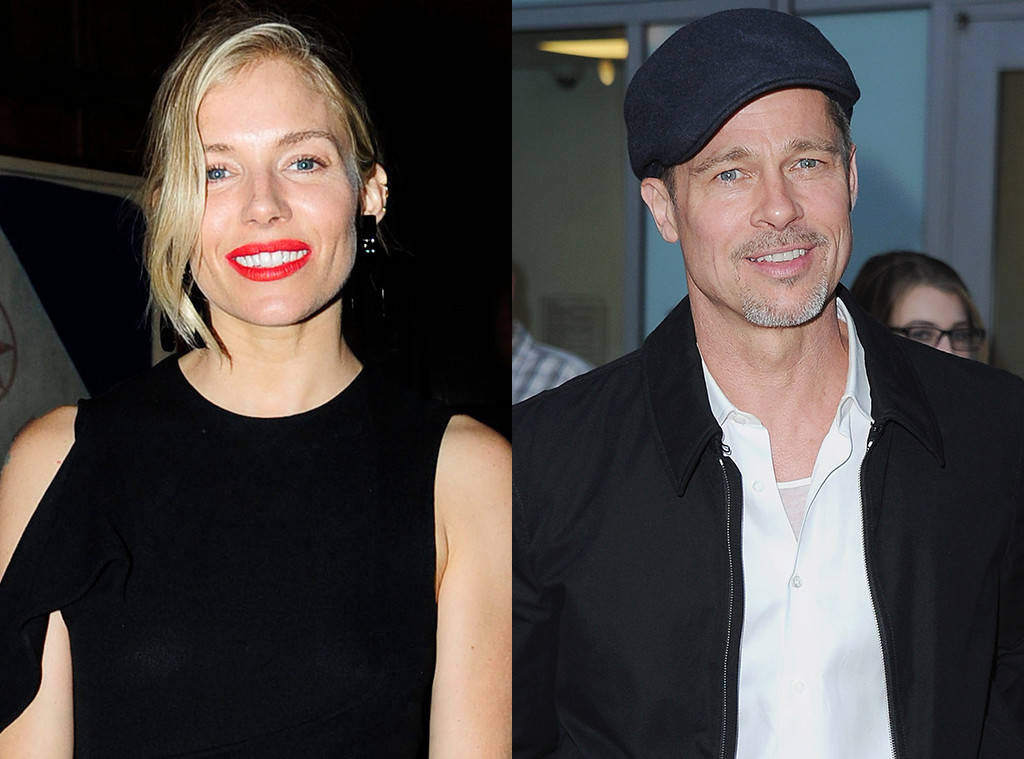 The British tabloid also said that they seemed very intimate. Brad Pitt and Sienna Miller made a dash to the Rabbit Hole which is the exclusive underground venue of the festival along with few friends to get away from prying eyes.
Brad Pitt and Angelina Jolie Reunite For Family Union
Luckily for the "Fight Club" actor, Angie was in London along with their six kids when he was visiting the festival. When Pitt came to know about it, he begged his estranged wife for a brief family union so that he could meet his six children, reports Hollywood Life.
Jolie gave in to the request of the 52-year-old actor and Pitt had a brief yet happy reunion with his children. The source says that it was a very big thing for the ex-husband of Jennifer Aniston to spend some quality time with his children again.