Brad Pitt has been going through a lot lately. Post his break-up with Angelina Jolie, the actor has had to go through the trauma of separation from his kids. After his jaw-dropping transformation, the actor made a stunning appearance at the 2017 Golden Globes Awards. The actor seems to be focusing a lot on himself again, watching what he eats and spending considerable time hiking and walking. And now, it looks like the actor is back in touch with Jennifer Aniston.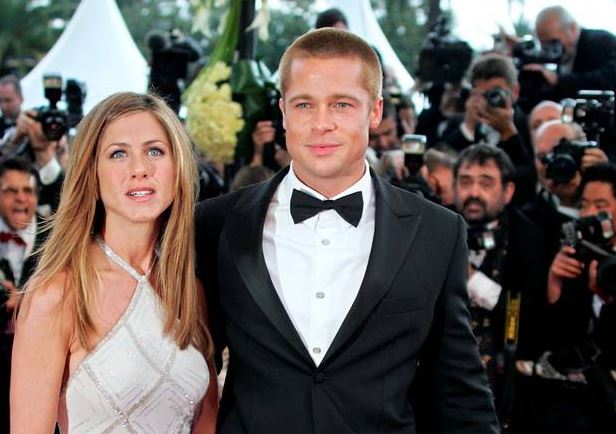 Brad Pitt seeks emotional support from Jennifer Aniston
Brad Pitt and Jennifer Aniston are texting each other. The duo have however vehemently denied all rumors of them being back together again and have clarified that they are 'just texting' each other. Several sources have confirmed that the duo are casually texting each other over the past few days. It looks like Brad Pitt has been discussing with Jennifer Aniston about all the trauma he's been through post his divorce. And as expected, the 'Friends' star has been supportive and is helping him through the tough times.
Brad Pitt was married to Jennifer Aniston for five years. After the divorce, he married Angelina Jolie, who filed for divorce over irreconcilable differences. She, however, doesn't seem to be too happy about Brad Pitt and Jennifer Aniston texting each other. Brad Pitt is probably back to being a happy, cheerful and relaxed man but it doesn't look like Angelina Jolie is over her ex-husband. Although Jennifer Aniston knows texting Brad Pitt doesn't go well with Angelina, it's far too magnanimous of her to offer the emotional support to her ex-husband through tough times. Brad was especially disappointed with Angelina Jolie because he wasn't even allowed to spend enough time with the kids during Christmas. Allowed to visit his kids for only four hours during Christmas, Brad Pitt had to put on a brave face and hide the trauma of being separated from the kids and meet them with a smiling face.
Attention:
Governments and ISPs around the World monitors their users' online activities. Reclaim your freedom with
ExpressVPN
and browse the internet with confidence.
What do you think about Brad Pitt and Jennifer Aniston getting in touch with each other again? Will the duo get back to being together?