The Aquaris X5 – A new phone from BQ, was announced today!
It looks as though it is primarily a phone for those on a budget, coming in at a starting price of 250 Euros. It will be available for purchase beginning November in the European markets.
One of the major features of the phone that has people talking, is the warranty. Good for over twice as long as the standard guarantee on most phones, the BQ Aquaris X5 will have a warranty period of an incredible 5 years! This is almost unheard of in a world where many people purchase new phones nearly every year.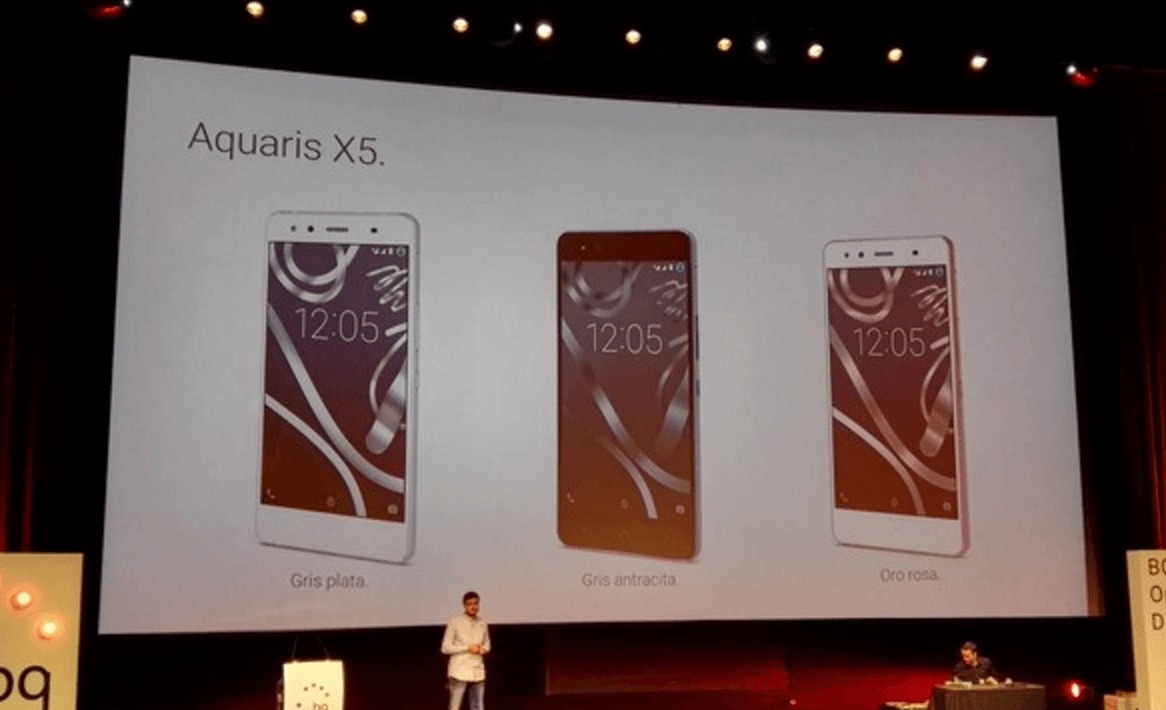 Aside from this impressive bonus, the Aquaris X5 has some great features that many people looking for an affordable phone will appreciate.
To start off with, the device will have a 5-inch HD display with a 720 x 1280 pixel resolution. The glass of the touchscreen itself is made from a scratch resistant, Dragontail glass.
The phone is driven by the Qualcomm Snapdragon 412 chipset with a quad-core 1.2GHz processor. As for the memory, the basic model includes 2GB of RAM and 16GB of expandable storage, while a higher priced model will have 3GB of RAM along with 32GB of expandable memory. Measuring mere 7.5mm thin, the Aquaris X5 features a 2900 mAh battery.
The camera department includes a 13-megapixel back facing camera, and a 5-megapixel front selfie shooter, which is quite good for the mid-ranged phone. Other features include Android 5.1 Lollipop (promised Marshmallow update), 4G LTE, and dual-SIM support (Nano-SIM).
As for looks, the Aquaris X5 will be the first in the BQ line to have a metal frame and promises to be a great addition to their lineup!