There were quite a few rumors doing the rounds over the internet concerning the release of Canonical's (company behind Ubuntu Linux) First ever tablet, BQ Aquaris M10, and now we have a concrete information on the subject.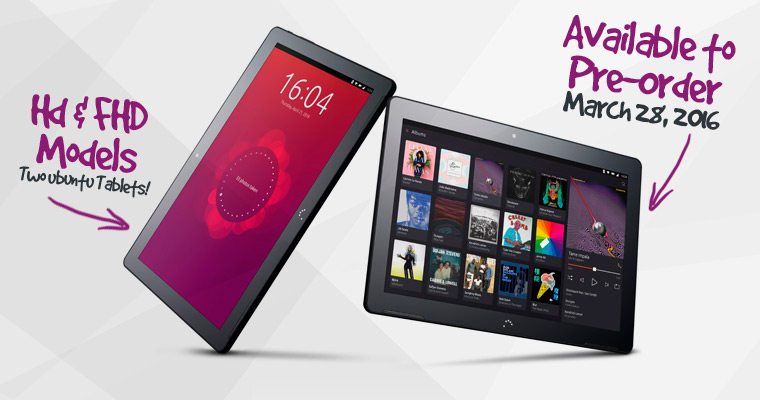 The tablet has been selling mostly through BQ's online store in two variants, Aquaris M10 HD and Aquaris M10 Full HD. Both the version booted Android Lollipop v5.1, but thanks to the collaboration between Canonical and BQ, the Ubuntu community can now purchase it with the latest Ubuntu Touch mobile OS.
BQ Aquaris M10 Ubuntu Edition was first spotted at MWC 2016 event in Barcelona, Spain along with various smartphones running the Ubuntu edition which included Meizu Pro M5, Sony Xperia Z1 and OnePlus One.
Thankfully, the company has released the first Ubuntu tablet within a month after its launch. As expected, pre-orders are now open for all and anyone can have it at BQ online store.
As far as the specifications and pricing are concerned, BQ Aquaris M10 Ubuntu Edition tablet will cost €289.90 for the Full HD version, and €249.90 for the HD model. It will ship to select countries around the European Union (EU) as well as some non-EU ones.
BQ Aquaris M10 comes with a 10.1-inch touchscreen, a MediaTek Quad-core MT8163A 1.5GHz processor, 2GB RAM, 16GB internal storage, MicroSD slot up to 64GB, and an 8MP camera with dual flash, autofocus, and Full HD (1080p) video recording.
NOTE: Pricing might vary for different countries.