Fans of the critically acclaimed Naruto series will be glad to know that the next installment in the series, Boruto: Naruto Next Generations is going to debut in April 2017. The series is currently said to get aired on TV Tokyo. However, it is yet to be revealed whether the studio will allow streaming platforms to stream the series for viewers outside of Japan or not. Though they will most probably allow it as the previous Naruto series were streamed too.
Boruto: Naruto Next Generations Gets A New Visual  
Along with announcing the release date, a new visual for the series was also released, which gives fans a little glimpse at the upcoming series. The visual features the main characters of the series, Boruto Uzumaki, Sarada Uchiha, and Mitsuki. Along with them, Ino Yamanaka, Shikadai Nara, and Akimichi Choji are also going to be present in the series as supporting characters. For those who don't know, all of these characters are children of the main characters from the "Naruto" series.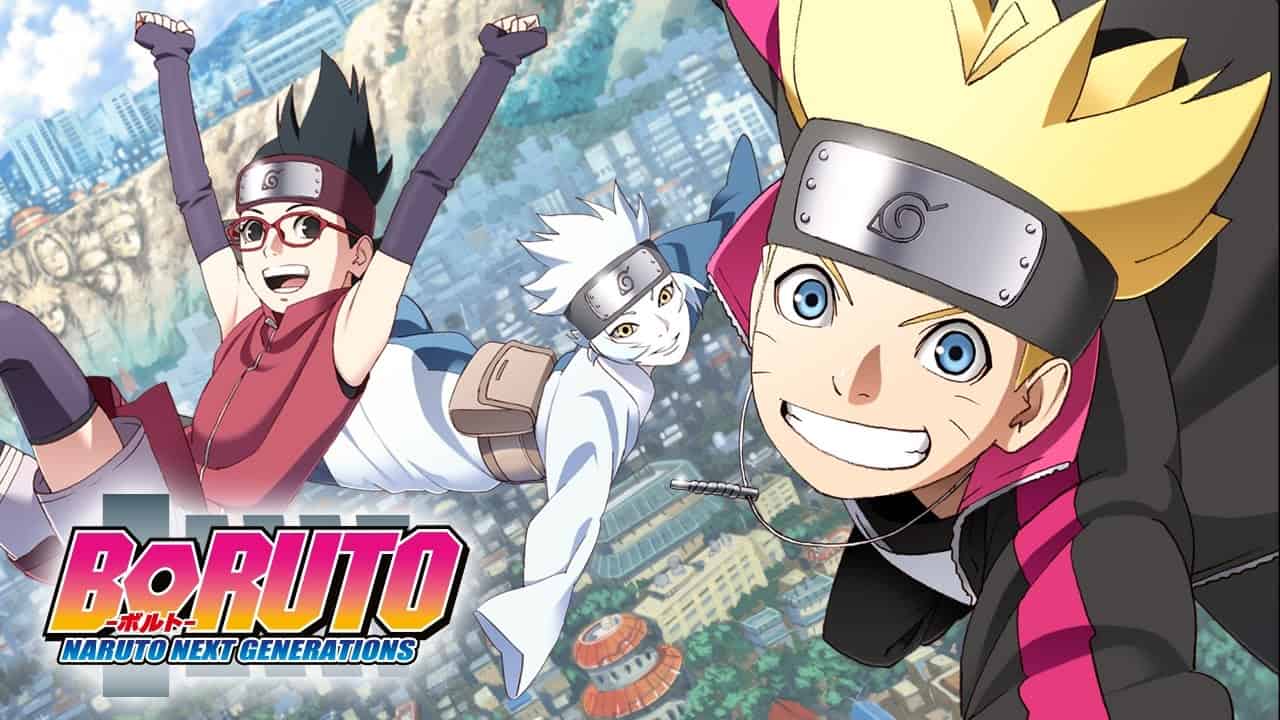 Studio Pierrot is said to be the producer of series. Hiroyuki Yamashita is going to be the director, while Noriyuki Abe is going to be the chief director. Hiroyuki Yamashita previously worked on the "Boruto" movie, while Noriyuki Abe is known for his work in the "Bleach" series. The majority of the staff is from the previous Naruto series.
Boruto: Naruto Next Generations Cast 
As for the cast, some voice actors are going to return to their role, while some are going to be from the Boruto: Naruto the Movie. Yuko Sanpei is going to voice the main protagonist of the series, Boruto Uzamaki. Kokoro Kikuchi is going to voice Sarada Uchiha, Ryūichi Kijima will voice Mitsuki, while Junko Takeuchi is going to lend his voice to Naruto Uzumaki. The new cast members from Boruto: Naruto the Movie can be seen below.
Kensho Ono to voice Shikadai Nara
Ryoko Shiraishi to voice Chōchō Akimichi
Atsushi Abe to voice Inojin Yamanaka
Nana Mizuki to voice Hinata Uzumaki
Saori Hayami to voice Himawari Uzumaki
Showtaro Morikubo to voice Shikamaru Nara
Shinji Kawada to voice Shino Aburame
Boruto: Naruto Next Generations is currently scheduled to premiere on April 5, 2017. The series is a sequel to the Naruto series, and it will focus on the children. Just like the Naruto series, it will be a full-length anime series.