Supercell is famous for its superhit Clash of Clans game, and the developer has recently released another famous game called Clash Royale. However, there's another game from the developer that's also very popular. It's called Boom Beach, and like other Supercell games, it relies on strategy and skills.
Boom Beach is meant to be played with millions of other players around the world. You need to form a troop and battle the opponent troops. You need to battle for precious resources, and then you can use them to upgrade your base and protect it from enemy loots. Form a strong Task Force by joining hands with other players and then play co-op missions.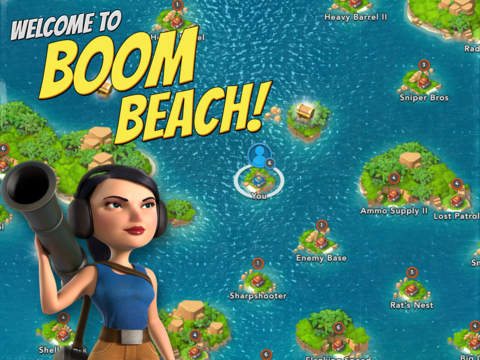 Boom Beach is a very exciting game, and it has received a new update today. The latest Boom Beach APK update comes with version number 25.176 (build 25176) and weighs 78.75 MB. The game works with all tablets and smartphones running Android 4.0.3 or above.
Though the latest version of Boom Beach APK does not bring any new features, the previous release brought quite a lot of new changes. It brought new building and troop upgrades, improved graphics, bug fixes, new statue storage, Task Force search improvements, base notes, and much more.
You can download Boom Beach 25.176 APK from APK4Fun.com.