Supercell is known for its amazing Clash of Clans game and the recently-launched Clash Royale. However, in case you don't know, the developer has already got another game in the Play Store called Boom Beach.
In Boom Beach, you need to attack enemy bases and free the enslaved islanders. It's a multiplayer game that lets you create a Task Force with other players around the world. The game is free to download and play but also has in-app purchases. Millions of players around the world battle together for precious resources that help you upgrade your base and defend it better against attacks. You get to explore a very large archipelago, but do remember that this game is for users who are 13 years or older.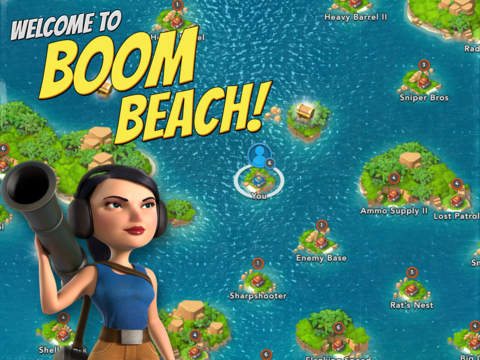 A new update for Boom Beach APK download has been released. This latest Boom Beach APK update comes with version number 25.148 (build 25148) and is 78.75 MB in size. The game is compatible with all smartphones and tablets running Android 4.0.3.
The new update brings lots of changes and new features. First of all, there are lots of bug fixes, improved graphics, base notes, Task Force search improvements, and more. The Hammerman event rewards intel now, and Gearheart event gives you 5 attacks instead of just 3. There are some base notes as well. Then there are new building and troop upgrades, and a new Statue Storage helps you save Statues for later. You receive a Supply Chest daily by gaining Victory points. Also added is Headquarters level 22.
The new Boom Beach APK update makes the game even more exciting and much better. You can download Boom Beach 25.148 APK from APKPure.com.