Developer Supercell is known for its hit game Clash of Clans, and they launched their latest game Clash Royale just some days ago. However, Supercell has also got a game called Boom Beach that's already very popular on the Play Store. It is a combat strategy game that you can play with millions of other players around the world. Your aim is to raid enenmy bases for loot and upgrade your base with the precious resources for protecting your base against attacks. Co-op missions with other people in your Task Force make the game more fun.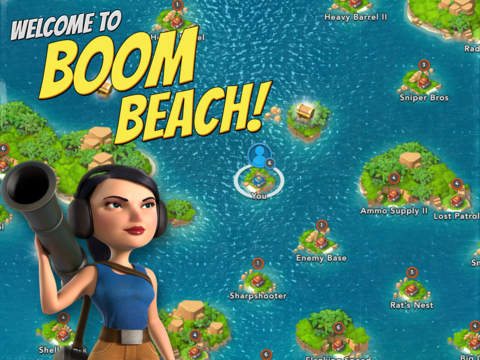 If you are a Boom Beach fan and don't yet know, an update for the game has been released just today. The latest Boom Beach APK download file comes with version number 24.208 and weighs 76.66 MB. The game works on all devices running Android 4.0.3 or later.
The official changelog for Boom Beach APK download v24.208 as given on Play Store is:
Commanders! We're working on something amazing for January, but in the mean time here's a small update to keep things fresh for Task Forces:
– 10 new Power Base layouts
– Sabotage can now target Shield Generators and Damage Amplifiers
– Several graphical updates for Vault levels
– Lots of bug fixes!
If you haven't downloaded the new Boom Beach 24.208 APK update, you should get it now to enjoy the new features. Yoy can download Boom Beach APK 24.208 free from the source link given below.