The online entertainment ticketing platform BookMyShow has managed to raise $81 million (around Rs. 550 crores) in a fresh round of funding led by Stripes Group, a New York-based venture capital firm.
The Funding which has already been dubbed as the 'biggest' of this year saw the participation of all the existing investors of BookMyShow viz., Network 18, Accel Partners, and SAIF Partners. After this new funding, the market valuation of BookMyShow  has crossed the much-coveted Rs. 3k Crores mark.
Ashish Hemrajani, CEO and co-founder, BookMyShow, charted out his plan for utilizing this extra finance and said, "We will continue to invest in enhancing user experience through our data analytics engine, and building contextual entertainment content including videos, reviews, discovery."
Already the leader in its line of business, Hemrajani added that the company now has enough resources to secure that it stays on the top.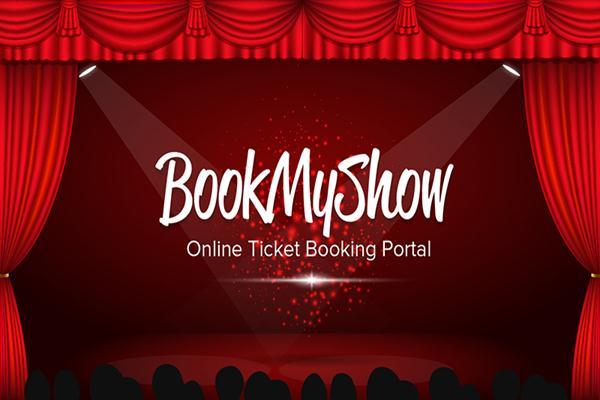 The parent company 'Bigtree' that owns BookMyShow has been also thoroughly successful in raising funds at various earlier funding rounds, but this is the biggest they have raised since their commencement.
Dan Marriott, Managing Partner, Stripes Group has expressed his excitement in working with BookMyShow in these words," Already the clear leader in movie and live event ticketing, BookMyShow is uniquely positioned to tap into India's digital advertising and entertainment markets, which are among the fastest growing globally. "

On the other hand Deepak Gaur, MD, SAIF Partners further added: "The current round of investment will further allow the company to make key investments in newer domains and enhancing the depth and coverage of entertainment needs of Indian consumers."
BookMyShow was launched as an online ticketing platform in 2007. It generates about 60 percent of its revenue from online movie booking, and the rest 40 percent comes from sports, live shows, and plays. The company has also diversified itself by launching a number of overhead services for their users, including collaboration with Uber and coupons for their users in partnership with some major fast-food chains. BookMyShow is also exploring profitability by venturing into the business of producing contents like videos and short films.
Stay connected for more updates from the smartphone and other geeky news and don't forget to leave your opinions in the comment box below.