The Bold and the Beautiful, more popularly known as B&B, centers around the Forrester family and their fashion house business Forrester Creations. The Bold and the Beautiful latest preview shows Katie lying on the floor unconscious after Quinn whacks her. Will Quinn really kill Katie or is it just Quinn's wild imagination? Seeing Heather Tom who plays the role of Katie sprawling on the floor lifeless seems too far-fetched. But that's what the preview for Monday Dec 12 show has to offer. Also, speculations about Quinn pitting Steffy, Rick and Rigde against each other are at all-time high.
Quinn Pitting Steffy, Ridge and Rick against each other?
Eric and Quinn's plans to turn over the highest position to Steffy is well-known. Rick and Ridge both are apprehensive and emotional about a granddaughter exceeding them in position because they believe they deserve the coveted seat. Amidst all the drama, rumors hint at Quinn pitting the three against each other. Steffy however has a lot to prove. So she may well accept the position, leaving the duo disappointed.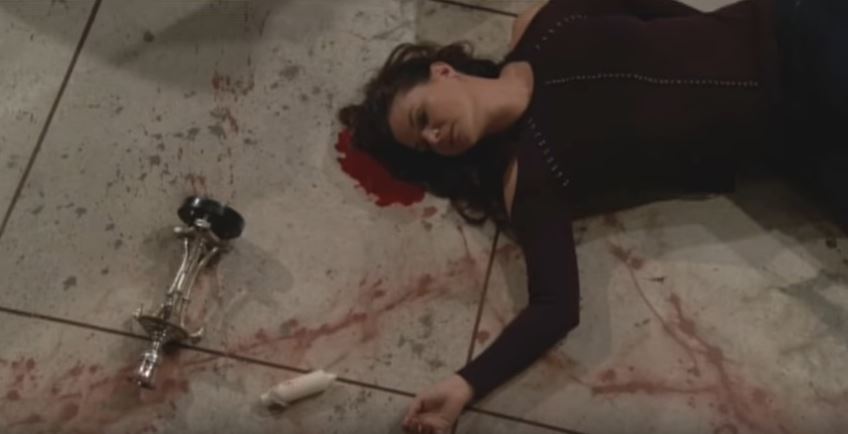 Will Quinn Kill Katie?
Spoilers hint at Quinn storming to Katie and confronting her about flirting with her husband. It looks like she's really jealous about her flirting. It remains to be seen if jealousy gets the worst of her and drives her to kill Katie. Spoilers reveal that Rena Sofer who plays the character of Quinn will whack Katie after witnessing her giving Eric a kiss on the cheek. But the scene could also be just her wild imagination and Katie may not actually die.