Jeff Hoogland, developer and maintainer of Bodhi Linux, has officially announced the arrival of Bodhi Linux 3.2.0, powered by Ubuntu 14.04.4. LTS Linux distribution.
The release note made available alongside the latest version of the OS states that the motive behind this new launch is to promote the Enlightenment-based Moksha Desktop 0.2.0 desktop environment that makes Bodhi a unique and popular choice amongst Linux users.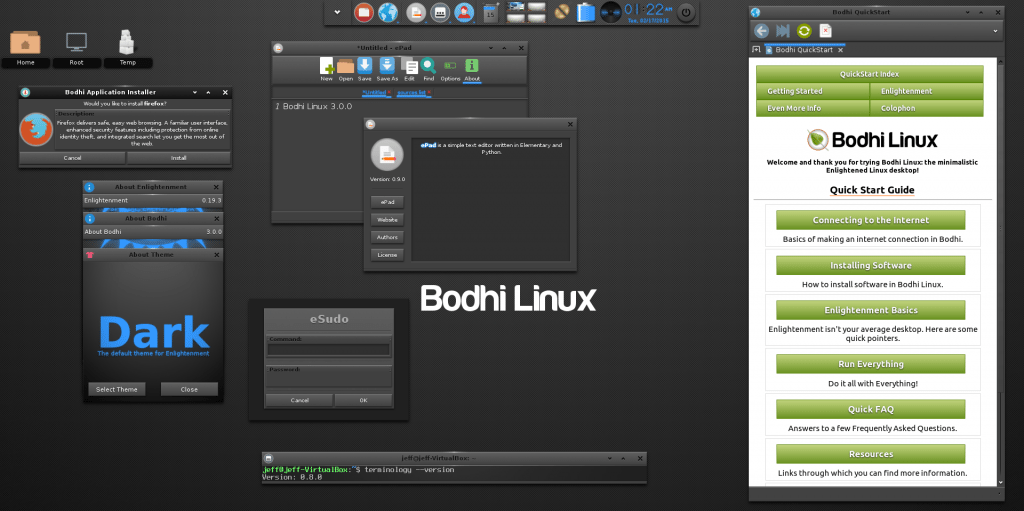 Based on Linux 4.2 kernel of Ubuntu 15.10, it brings some major improvement in the UEFI.
Apart from that, the Radiance theme also bagged a number of minor improvements alongside bug fixes and multi-language support (in the installer). Other changes include the new LibreOffice 5.1 open-source office suite
"Today I am happy to announce that we successfully met two of the first three. While some work related commitments prevented me from getting a Swami release out on time, we did successfully release version 0.2.0 of the Moksha desktop, and today I bring to you version 3.2.0 of Bodhi Linux," Hoogland said.
Bodhi Linux 3.2.0, in essence, is an important upgrade from the last stable release – version 3.1.x.
Meanwhile, Hoogland also stated that Bodhi Linux 4.0 will be released in August 2016.
Both 32-bit and 64-bit of Bodhi Linux 3.2.0 can be downloaded here (Live ISO image).