Fingerprint recognition technology in smartphones became mainstream with the release of iPhone 5s with Touch ID. But not everyone can afford an iPhone, right? Well, thanks to the new OEMs in the smartphone market, fingerprint sensors are now becoming a standard across affordable smartphones too. People are loving the convenience that the technology provides, like unlocking the phone or making online payments with just a touch, without having to enter any PINs or drawing stupid patterns on the screen.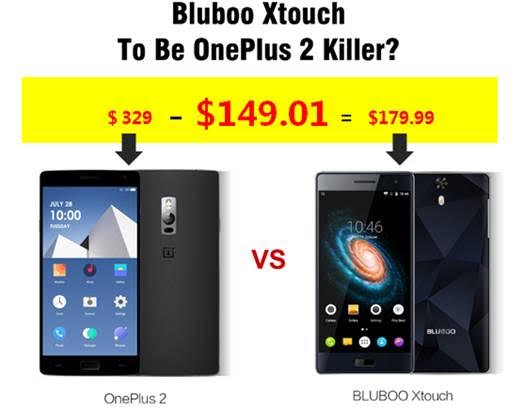 OnePlus 2 comes with a fingerprint sensor too, but it's the new Bluboo Xtouch we are going to talk about. And this new smartphone comes with a fingerprint sensor so fast, that even the OnePlus 2 and iPhone 5s seem slow in competition. The Bluboo Xtouch features a 360° fingerprint recognition sensor that recognizes your fingerprint in just 0.3s (OnePlus 2 does it in 0.36s). Have a look at the video below and see how the Bluboo Xtouch beats the iPhone 6 and OnePlus 2.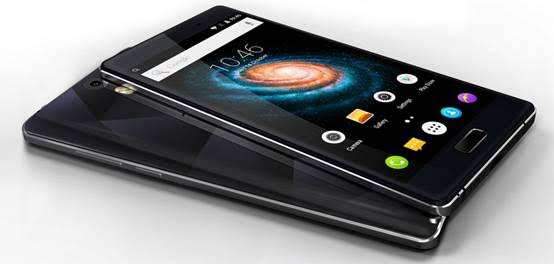 Going further into the specifications of the Bluboo Xtouch, the phone features a 5-inch Full HD JDI display, made out of 2.5D screen. The phone looks beautiful and the back shell is made out of 3D-printed mirror. There's a MTK MT6753 processor underneath, accompanied by 3GB RAM and 32GB internal storage. An excellent 13MP Sony IMX214 camera with OIS sits at the rear, while there's an 8MP OV sensor at the front with dual f/2.0 aperture. Audio quality is enhanced by a HiFi system, while a 3050mAh keeps the phone running and offers quick-charge feature.
The Bluboo Xtouch is available for pre-order for just $179.99. There's also a special promotion going on at the official Bluboo website, where you can win a chance to get a Xtouch at just $99. While Bluboo might comparatively be a new smartphone company, the Xtouch looks promising and the company's future surely seems bright.