Those of you fond of big screen phablets with powerful specs under the hood, Bluboo Maya Max is the kind of handset you will have a hard time overlooking. This 6-inch beast is BIG, but falls just short of a tablet computer in terms of size. Meaning it stands exceptionally well when it comes to catering to users' entertainment and productivity requirements while not bothering them with the kind of bulky build that makes most tablets a giant pain to carry around.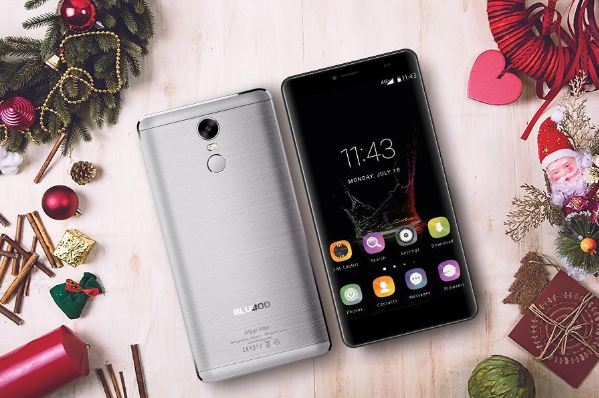 However, unlike some other brands out there, Bluboo didn't put up a haphazard effort to ensure that the larger screen doesn't come in the way of a superior battery life. The Maya Max comes equipped with 4200 mAh battery capacity. Along with the 4.35v battery core of high pressure and high capacity, the handset ensures as much as 15% improvement over the normal 4.2v battery core.
In addition, the Maya Max also boasts fast charge that can ensure two-hours worth talktime after being put on charge for only 5-minutes.
Bluboo claims that the internal tests have confirmed that a fully charged unit of Maya Max can deliver 46 hours of calling, 11 hours of browsing, 52 hours of music playing, 466 hours of standby time.
The company also emphasizes on the point that just despite being large in form factors, the handset is pretty sleek and looks a lot more expensive that it actually is. The 6000-series aluminum alloy not only ensures a higher endurance and sturdy build, but it also adds charm to the device's looks. In fact, considering the curvy, brushed, and delicate craftsmanship Bluboo has displayed in the Maya Max, we may as well call it the best-looking budget smartphone around at the moment.
Visit the official Bluboo website for more details on Maya Max here. For best offers on the handset, click here.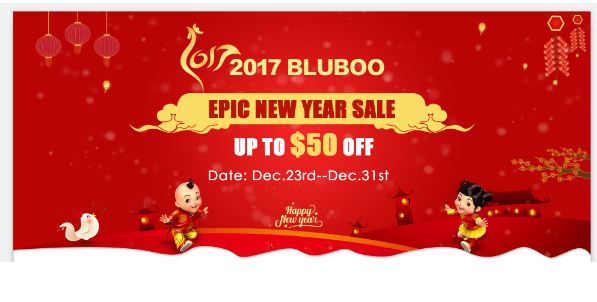 By the way, don't forget that Bluboo is launching their new year sales event from tomorrow, i.e. December 23. The sales will continue through Dec 31 and it will include tempting deals on a variety of Bluboo products including: BLUBOO Dual, Edge, Maya Max, Picasso 4G and Mini.