Bluboo may not have yet become as big a name in the worldwide smartphone market as Samsung is, but that's not stopping the company from taking on the South Korean giant's latest flagship, the Galaxy S7 Edge.
Just a couple of days back we showed you how the company touts its new Bluboo Edge as having the same display quality as that of the Galaxy S7 Edge, if not better. And now, continuing the aggressive marketing campaign Bluboo seems to have embarked on, a new comparison video has appeared pitching the back cover of the Bluboo Edge against that of the Galaxy S7 Edge.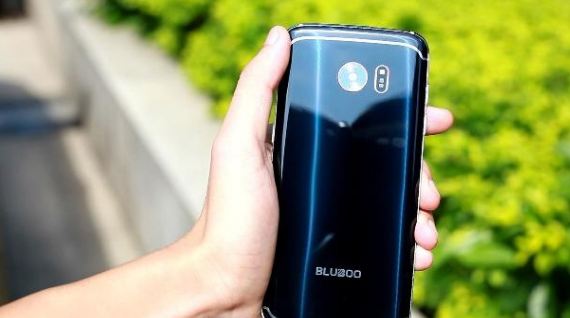 As you will see in the video below, the curved back covers of both the handsets are indeed quite charming. The shiny material highlights the same unique Lumia wave effect that looks really cool. However, we will stick our neck out to say that the Bluboo Edge is aesthetically even more soothing to the eyes compared to the Galaxy S7 Edge. While it's understandable that you may not agree, there's no denying that the IML electroplating technology used on the back cover of the Bluboo Edge makes it much brighter, and thus, a standout in the competition.
The same electroplating technology also enables the back cover to reflect halo like ripples that introduces stereoscopic and multi-color visual effects. In addition, the back case also comes equipped anti-scratch, anti-corrosion, and durable material.