The Chinese company Bluboo is well-known for offering stock Android smartphones at incredibly low prices. Of late, the company has been busy working on new smartphones. The company has recently released Bluboo Picasso 4G, Bluboo Mini and Bluboo Edge. Of the three, Bluboo Edge is the most striking and appealing smartphone. With a dual curvy design, the device looks stunning.
5.5-inch Display With OGS Technology
Bluboo Edge comes with 5.5-inch display and employs OGS technology for higher transparency and light weight. When compared to other displays the OGS screen produces richer colors and higher contrasts.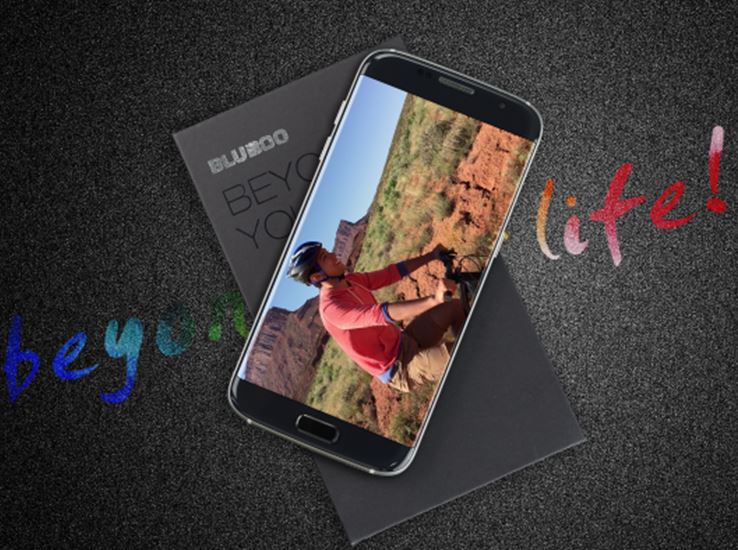 Dual-Layer Touch Panel
Bluboo Edge packs a dual-layer touch panel making the touch operation more stable, sensitive and accurate. If by chance the top layer doesn't work, you can always count on the second one. The dual-layer touch panel guarantees reliable touch performance.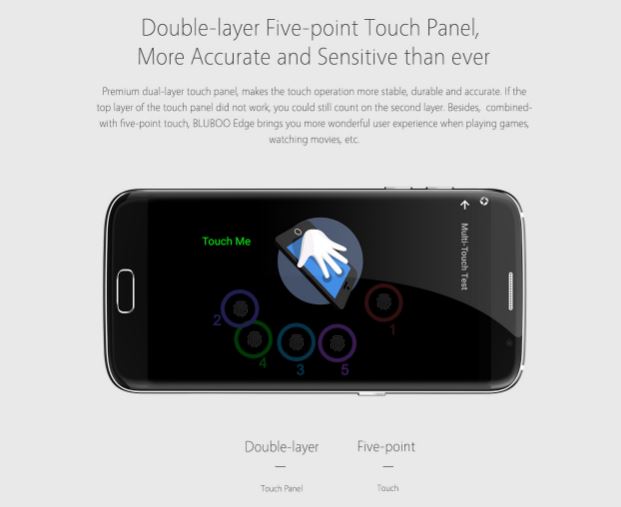 Excellent Gaming Device
Well, it may seem that an affordable smartphone will not do well in the gaming department. But Bluboo Edge is excellent when it comes to gaming. The 5-point multi-touch screen allows for smoother interaction with the device and brings a whole new user experience. The traditional single-touch or two-point touch hasn't been able to keep up with the increasing demand of smart interaction. 5-point touch addresses this problem, making the phone an excellent gaming device.
Premium Powerful CPU
Bluboo Edge is powered by the powerful new generation of MT6737 chipset, featuring a quad-core processor. The phone delivers stable and fluent multi-tasking experience. With the powerful ARM Mali-T720 GPU on board, the phone handles complicated graphics and games easily. What's more – Bluboo Edge is also power-efficient.
Massive Storage and A Great Camera
Bluboo Edge comes with 2GB RAM and 16GB internal storage, expandable up to a massive 256GB. You can store tons of apps, pictures, music and videos. Bluboo Edge comes with 13MP primary camera, featuring Sony Sensor and 8MP selfie camera.
Battery
Bluboo Edge comes with a 2600mAh Li-polymer battery. Thinner and more secure than Li-ion, this battery provides enough charge for a whole day of normal use. 4.35v high capacity battery core helps improve 15% of battery capacity, providing juice for a longer period of time.
iPhone 7 Plus vs Bluboo Edge
Surprised that we are comparing iPhone 7 Plus with Bluboo Edge? Well, to prove the premium display Bluboo Edge offers, there's a video on YouTube that compares Bluboo Edge's video playback performance with iPhone 7 Plus. The company claims that when compared to iPhone 7 Plus display, the Bluboo Edge is in no way inferior in terms of color saturation, clarity, and details. Take a look at this video –
Bluboo Edge Giveaway
The company is hosting a giveaway for free sample pieces. As part of Share and Win campaign, the company is offering 6 Bluboo Edge smartphones as prizes during the pre-sale period. The pre-sale has already begun and is up until November 24th. During the pre-sale Bluboo Edge is available for $129.99. After the pre-sale, the phone will be available for $139.99. Check out the official Bluboo Edge page for more details.