In the past few weeks, you have probably heard quite a lot about the key specs and features about Bluboo Mobile confirms the inclusion of the heart rate monitor built into the Edge model. And the sensor is located next to the LED flash on the backside of the device. With the adding monitor, it's much easier to get access to the data of one's heart rate in real time, monitoring users' heart status anywhere at any time. Offering private care for one's heart, it would mean a lot for those who have or would get heart trouble.
the new Bluboo Edge including its dual curvy design, quad-core MT6737 processor, 2GB RAM, 16GB built-in storage (expandable), 5.5-in display, and 13MP/8MP cameras. But as the handset prepares to enter the presale scheduled on November 10, 2016, Bluboo has revealed a previously little-known feature in the Edge: A heart rate sensor.
Bluboo has confirmed that the heart monitor sensor is located right next to the LED flash on the back panel of the handset. This unique feature will allow users to monitor their heart status anywhere, anytime, in real time. No doubt, it could mean a lot to someone with heart problems.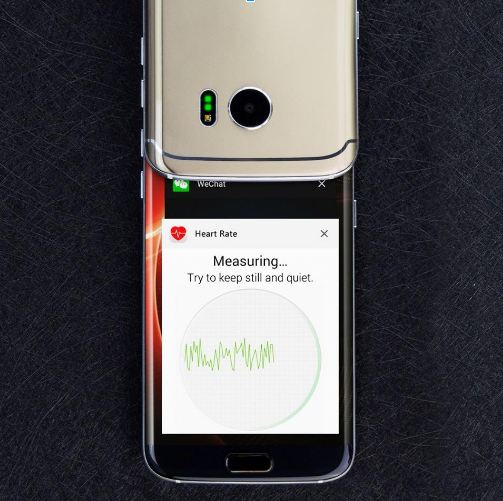 Meanwhile, the device also has Namo molding craftsmanship to make sure that the Nano-plastics smoothly meet the metal frame. Such design excellence makes Bluboo Edge's unibody exceptionally solid and seamless, the company claims.
Other notable craftsmanship includes CNC cutting, as well as polishing so the lines are much smoother and prettier. For more info on the Bluboo Edge, visit the official Bluboo website: http://bluboo.hk/product/bluboo-edge