Dual camera phones are seeing increased attention from smartphone users this year and an increasing number of the Chinese manufacturers are trying to release such devices well ahead of their competitors. We now have two new smartphones both with rear dual camera setup available nearly at the same time – the Bluboo Dual and the Oukitel U20 Plus. It's quite natural to be in a dilemma when it comes to deciding between the two. This post will help you make an informed decision!
Oukitel U20 Plus
The speculations of the two handsets are very similar – both of them are equipped with MT6737T quad-core processor clocked at 1.5GHz, 2GB of RAM and 16GB of ROM of storage, 13.0 MP rear camera with SONY IMX135 sensor, 8.0 MP front camera, 5.5-inch SHARP display with FHD resolution, rear fingerprint scanner and Android 6.0 as the OS. It doesn't end with that. There are many remarkable distinctions.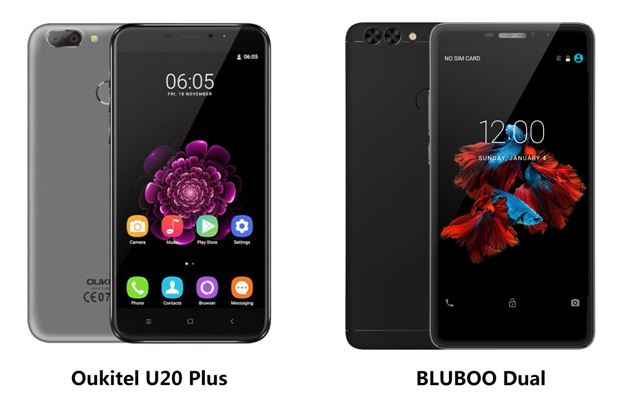 Bluboo Dual
For starters, the secondary rear camera of the Bluboo Dual is 2.0MP while the Oukitel U20 Plus packs a 0.3 MP camera. Obviously, the camera with higher pixels will produce pictures of higher quality. Besides, the back cover of the Dual is made from aviation grade aluminum alloy and is fairly resistant against scratch and corrosion, while the back case of the U20 Plus uses a poly-carbonated material. The nice texture and comfortable grip of metal is far superior to that of the plastic. What's more, Bluboo Dual contains a dual-layer touch panel, making the touch operation more stable, sensitive and accurate. If the top layer of the touch panel does not work, you could still count on the second one. The Dual's display supports ten-point multi-touch and reacts even to wet or gloved hand.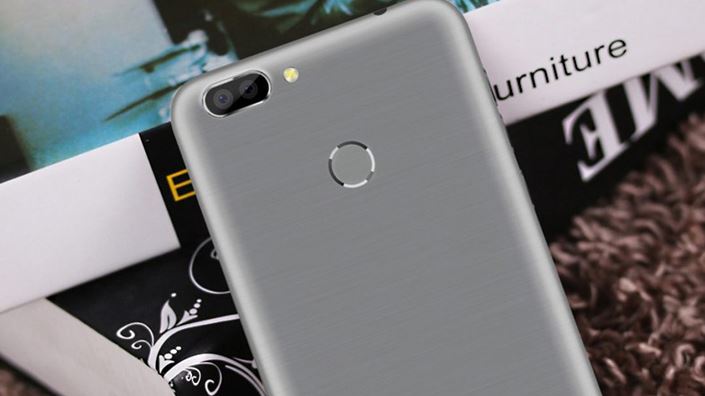 Other differences include that the Dual model supports extra 256GB microSD expansion, allowing you to store tons of favorite apps, pictures ,music, video etc. while Oukitel doesn't mention about the U20 Plus's expandable memory. As for fingerprint identification, Bluboo Dual unlocks the screen in less than 0.1 seconds. And the Dual also comes with gyroscope and OTG function for more enjoyable user experience.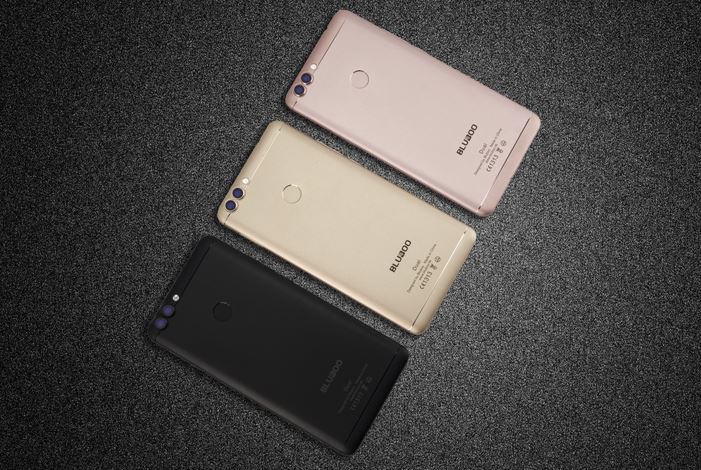 You must be curious about the two devices' prices now. It's known that both BLUBOO and Oukitel aim to offer budget-friendly smartphones so the two devices' prices won't be set too high –  $99.99 for the Oukitel U20 Plus and $114.99 for Bluboo Dual. The price difference is indeed minor as well.
To sum up, compared to the Oukitel U20 Plus, the Bluboo Dual is distinctly superior in configuration and functions. By the way, you could still buy the Dual model for $114.99 in the pre-sale flash offer right until December 18th. Bluboo is also holding a giveaway event where you get a chance to win 6 pieces.