Receiving calls from unknown numbers and strangers can be quite annoying. iOS 10 does provide the option to block calls from people already on your contact list. But blocking calls in iOS 10 based on specific requirements isn't that easy. You need to install apps to block certain calls in iOS 10. By "certain calls" we mean those calls that meet your blocking requirements. Let's get to know both the methods – a) How to block calls from people already on your contact list, b) How to block calls based on your requirements using apps.
Block Calls in iOS 10 – People Already on Your Contact List
There will be times when you would want to block people on your contact list from calling you. Should such a situation arise, follow these simple steps to block calls in iOS 10 from people on your contact list -Head to Settings.
Scroll down to Phone and then tap on Call Blocking and Identification option.
You should see the Block Contact option. This option displays all contacts. Select the contact you wish to block.
As simple as that!
Block Calls in iOS 10 – People Not In Your Contact List
But wondering how to block calls in iOS 10 for people that are not on your contact list? Just received a call from an annoying sales agent and wish to block all further calls from the agent? Just follow these steps –
Tap on Recents. This displays the number which you wish to block.
Tap on the number. Once you tap, you will see an "i" displayed in a circle. Tap on "i".
In the list of drop-down options, select the Block this caller option.
And there you go! You'll no longer receive calls from that number!
Blocking calls from contacts in iOS 10 is one-sided, which means you can still place calls to blocked contacts.
How to Block Certain Calls in iOS 10 Using Apps
How would you go about blocking calls that meet your requirements? There are free apps that handle call-blocking for you, the most popular among them being AT&T Call Protect and Hiya Caller ID and Call Blocker App.
1. AT&T Call Protect App (Free)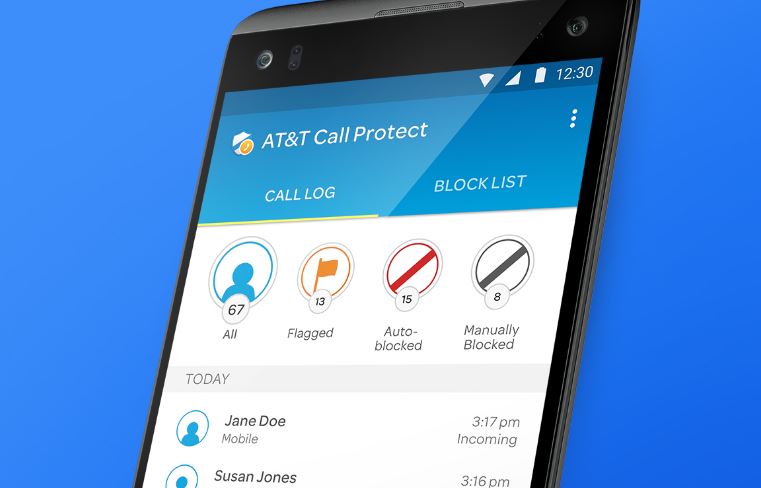 This app lets you have more control over nuisance calls with network-based automatic fraud call blocking. Automatic Fraud Blocking detects and blocks calls from likely fraudsters even before they get to reach you. The app also features something called suspected spam call warning, which alerts you when you get an incoming call from a suspected spam source. The app also comes with Temporary call blocking solution which lets you manually block unwanted calls for 30 days. You can use the AT&T Call Protect app to select the callers you wish to block.
2. Hiya Caller ID and Call Blocker App (Free)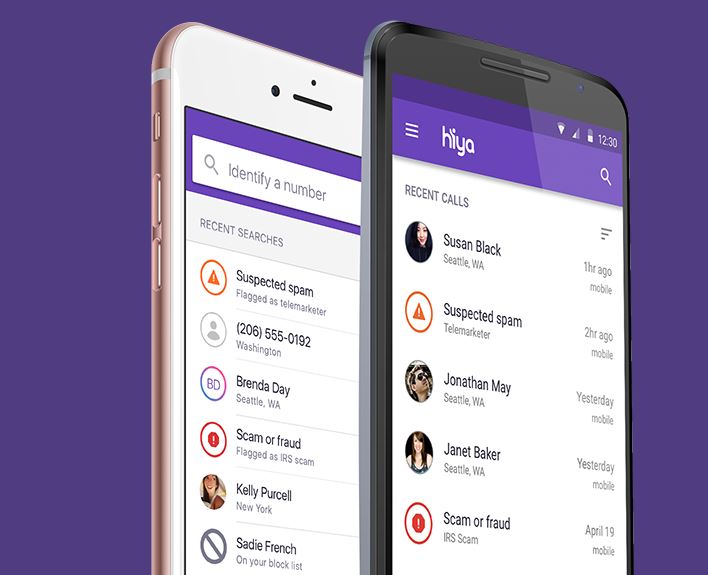 Hiya identifies the calls you want to pick up and automatically blocks the one you don't want to. Basically, Hiya identifies unknown numbers so that you can tell the difference between an old friend and a robocall. The app helps you protect yourself from scams and spam by automatically blocking scam and spam threats from across the globe. This is one of the best call blocking apps out there.
How to activate/de-activate call blocking apps
You can activate/de-activate the call blocking apps you install through iOS 10 Settings. Head to Settings -> Phone -> Call Blocking & Identification. Here, you can turn on or turn off call blocking apps.
The next time you wish to block contacts from annoying sales agents, you know what to do! If you happen to know of any other methods to block calls on iOS 10, feel free to share them in the comments section.