For those who are T-Mobile subscribers and want to get their hands at the BlackBerry Priv with a T-Mobile contract, we have got some good news for you. A report from PhoneArena claims that the Priv is coming to T-Mobile soon in January itself.
An image has been revealed by the report, and it shows T-Mobile's activity calendar for January 2016. On January 26th in the calendar, the launch for the BlackBerry Venice has been scheduled. Venice was the original codename for the BlackBerry Priv when it wasn't launched.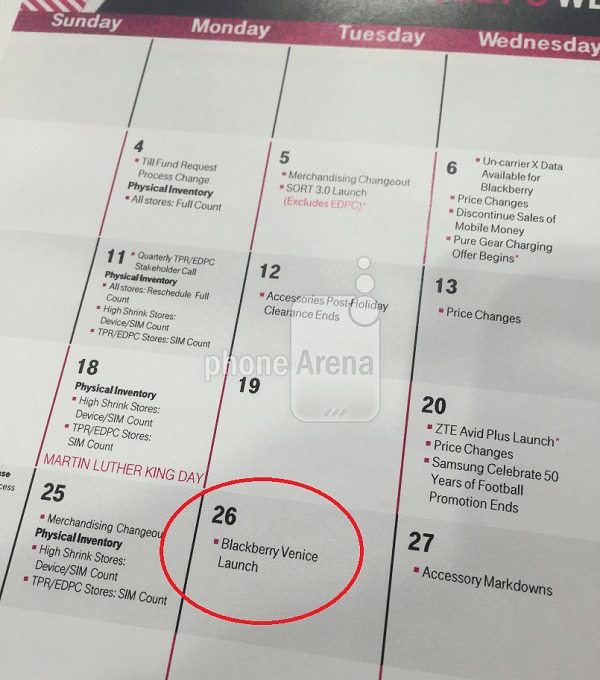 As of now, buyers in the U.S. have the option to buy the Priv from BlackBerry's official online store, B&H Photo sites, Walmart, or AT&T. A Verizon and a Big Red variant is rumored to be coming soon. Meanwhile, T-Mobile hasn't officially announced whether it is interested in offering the Android slider phone, but this new rumor plausibly suggests that the Priv will be available on contract soon via T-Mobile.
The leaked calendar also has a launch on 20th January for a phone called ZTE Avid Plus. Let's see what the last week of January brings for BlackBerry fans.