Blackberry is done with making phones, and the same was imminent with the launch of DTEK50 and DTEK60, which are nothing but rebranded Alcatel. But, in case you are a fan of BlackBerry design, you might get a final go with Blackberry Mercury. The smartphone has been rumored since June, and last month John Chen, the CEO confirmed its existence. And now we have a set of live images.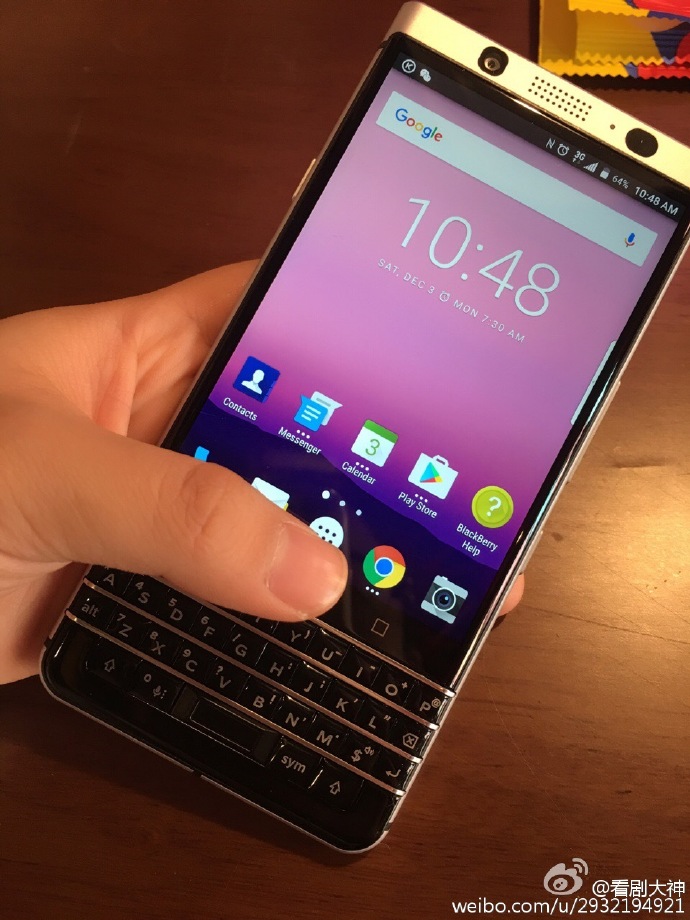 A user on Weibo posted two photos of the device in full glory. It's similar to what leaked in June so it's pretty much a sealed deal. Few things are clearer in the new images like the front camera, proximity, and ambient light sensor.
As far as specs are concerned, the Blackberry Mercury is expected to feature a 4.5-inch display with a 3:2 ratio(that's blackberry for you). It will be powered by a Qualcomm chip, 3 Gigs of RAM with 32GB of storage. Camera department of Blackberry Mercury shall comprise of 18 MP rear and 8 MP front shooters.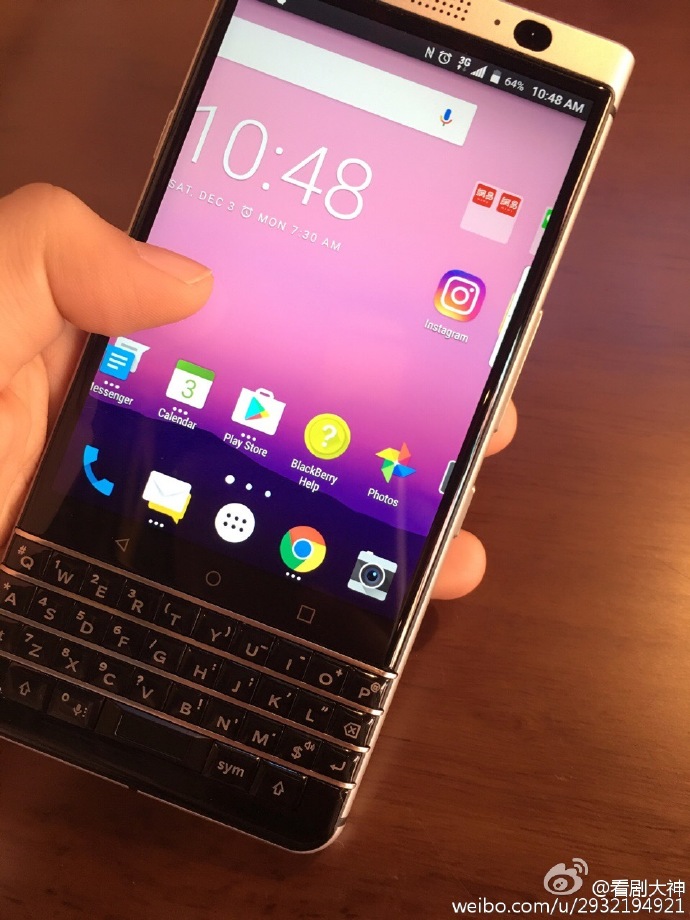 The smartphone will run Android just like every other device after Priv. However, the Android flavor isn't confirmed yet as live images don't depict a Nougat entry.
Now that the real units are making rounds over the internet, it won't be long before Blackberry makes the device official. Let's hope Blackberry splashes the mobile space once more with their traditional design.
Do let us know if the physical keyboard can lure you into buying this smartphone in the comments section below. In the meantime, we will keep a tap on more such news and help you stay updated.