Finally, the moment every BlackBerry fan has been waiting for is here. The mystery behind BlackBerry's Project Mercury has finally been unveiled. The BlackBerry KeyOne is finally upon us. And it looks like it's arriving in stores pretty soon.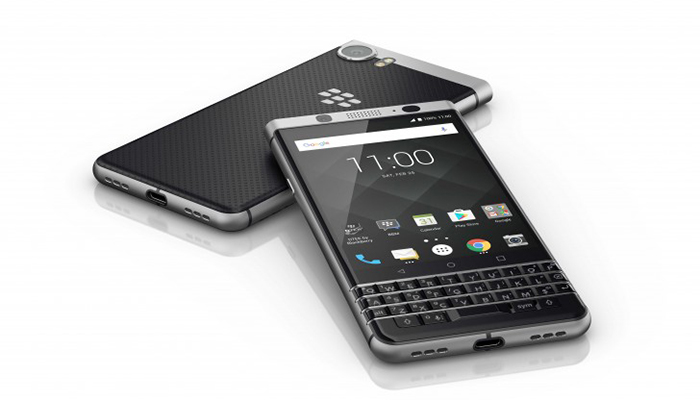 BlackBerry and TCL just finished officially announcing the new BlackBerry KeyOne. During the soft opening of this year's Mobile World Congress, the two companies officially launched their newest flagship. In the said event, a lot of details about the smartphone has been unmasked, including the Snapdragon 625 chip inside it.
The octa-core processor is paired with 3GB of RAM and 32GB of internal storage. The BlackBerry KeyOne will come with the latest Android 7.1 out-of-the-box. It also has a massive 3,505 mAh lithium-ion battery for that all-day KeyOne use. Meanwhile, the rear camera is 12-megapixel sensor from Sony capable of shooting 4K videos at 30 frames per second frame rate. The 4.3-inch AMOLED display has an aspect ratio of 3:2 and a resolution of 1620×1080 pixels.
Of course, the most important feature of the BlackBerry KeyOne is the physical QWERTY keyboard. Just like the Priv, the KeyOne's keyboard is also capacitive-touch enabled and boasts an improved predictive text feature. The space bar at the bottom of the keyboard also doubles as a fingerprint scanner.
The event also highlighted a lot of new features on the BlackBerry KeyOne. Apart from the weirdly sized screen, the KeyOne also includes the famous BlackBerry security app, the DTEK. This app enables users to fine-tune their security settings and see which applications pose potential security risks.
In addition to the DTEK app, BlackBerry Hub is also coming along with its Android operating system. This neat feature of the BlackBerry KeyOne consolidates all the messaging apps on the phone. It groups all the messages from apps like Facebook, WhatsApp, and others into one neat general application.
The BlackBerry KeyOne will become available globally through a number of BlackBerry distributors by April 2017 and it will be priced at $549.