According to a report by OurBerries, the BlackBerry 10.3.2.440 build is now rolling out to BlackBerry 10 models. The new software comes in a size of 369MB file and brings number of improvements and bug fixes.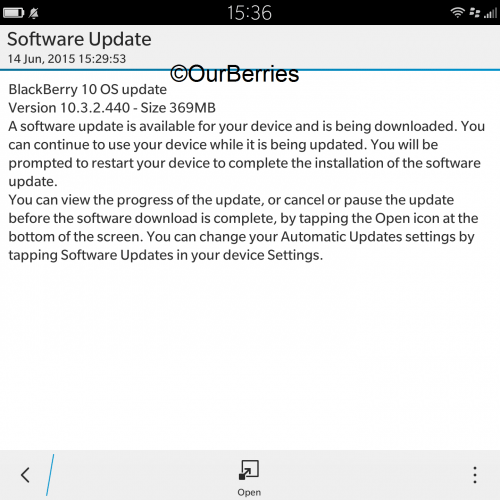 After updating to latest build, the rear camera will be able to shoot pictures with better quality in low-light even when there is auto-mode enabled. Other camera improvements include, reduced blur caused by motion and improved face detection. In the BlackBerry phone, you can add an event in calendar and it will automatically activate the silence mode during the event period. Now with the update 10.3.2, you can add events listed on calendar to ignore list. The calendar's month view will interestingly show you large and small date numbers based on how busy or normal schedule is for that particular day.
The report suggest that update will roll-out first to the devices, which were purchased directly from the company's own store (shop.blackberry.com).