Recently, reports surfaced about Kardashian sisters Kim, Kourtney and Khloe going to court to stop Blac Chyna from using the Kardashian family name. Blac Chyna intended to trademark the name Angela Renee Kardashian as her full married name after her wedding with Rob Kardashian.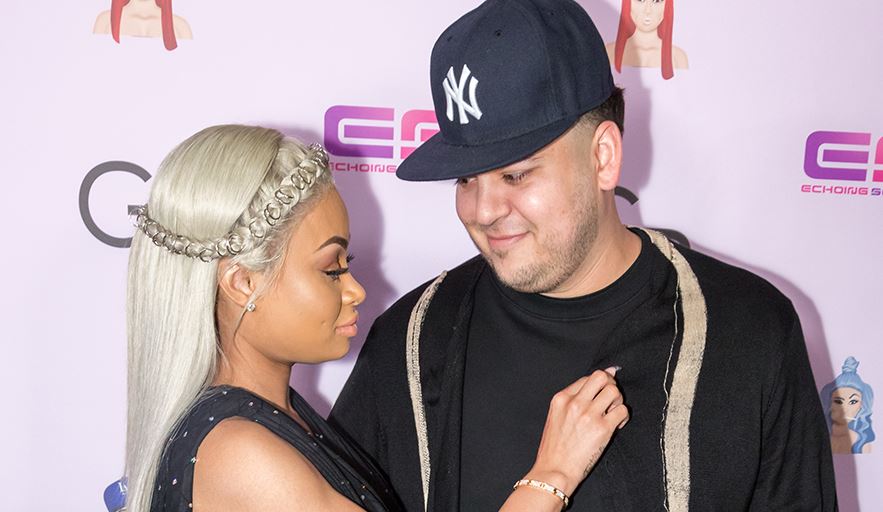 The Kardashian sisters had filed documents citing that Chyna may cause damage and losses to the 'coveted' Kardashian name and hence she must be refrained from using the Kardashian family name in her full married name. Now that she cannot use the Kardashian name, Blac Chyna has ditched Rob Kardashian and has left the house she shared with Robert Kardashian.
Rob Kardashian Is Feeling Down, Posts On Instagram
It looks like the split was not consensual. Rob Kardashian was shocked to see the rooms of his house empty. He posted on Instagram, showing him touring the house and said he misses the three most important people in Life and that he is feeling down. Just when he thought life was at its best – with a reality show, baby daughter and a partner – it looks like he's got the rude shock of his life. His relationship with Blac Chyna had been going strong. In fact, he had lost considerable weight and become fit with Blac Chyna's support. He stood by her when his family refused to accept her as his girlfriend. And just when everything looked to be going on well, Blac Chyna left Rob Kardashian. Was she just using him for the name 'Kardashian'? Or was she truly in love with him?
Blac Chyna leaving Rob Kardashian soon after the realization that she cannot use Kardashian family name does hint at Chyna using Rob only for the family name. Well, Rob Kardashian must be hurt, extremely hurt!