The latest entrant to the personal assistant space is Samsung's Bixby that is Google Now's doppelganger in almost every term. The voice assistant was finally made available for the Galaxy S8 in South Korea and it turns out that the assistant is quite hilarious and can also rap. Though Bixby was seen trolling Siri in that rap.
Samsung has mastered the art of mocking iPhone, be it during their product announcements or advertisements. The company did restrain itself from talking about iPhone this time and remained focused on promoting Galaxy S8's features.
While we thought to be a shift in their marketing strategy of not talking about its biggest rival, Samsung took it a step further and in a way mocked the iPhone's Siri. There is no harm in joking about your rivals with humor being the only intention, but you must avoid doing it when your last flagship itself was an explosive disaster.
Other voice assistants have the ability to sing you a song or a lullaby, but Bixby is way ahead of them all as it can rap! And Samsung found a way to display a hidden message within the rap. Before we get to see Bixby rap, you must know that it sounds just like how a robot would rap.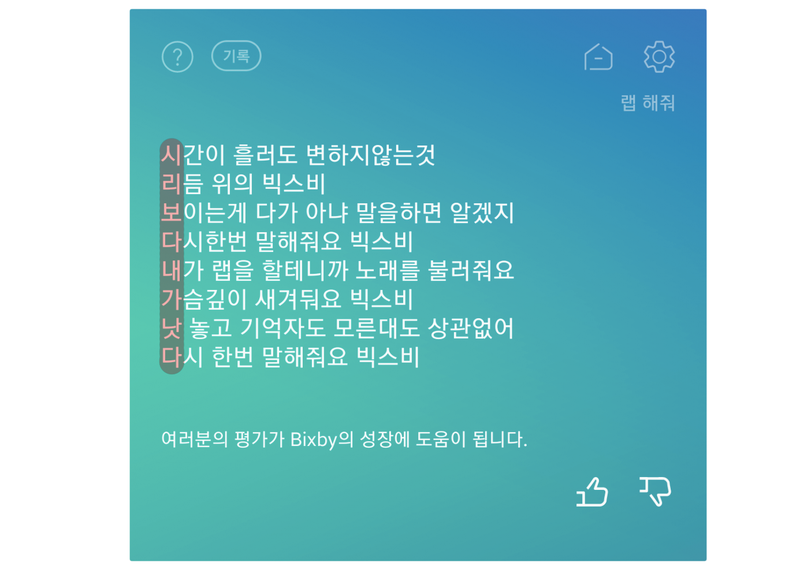 You can hear Bixby rap in the video below and it still sounds fine and you will never notice where the hidden message is. It is when the rap lyrics are displayed on the screen in Korean language and you will need to see the first letter of each line. Those letters add up to say "I am better than Siri".
Samsung has just found a really clever way to take a dig at Apple and Siri and is showing us how trolling is actually done. It would be really interesting to see how hilarious the English version of Bixby would be. You can watch Bixby rap in the video below: