At an event held in Taiwan, Biostar showcased high-end AM4 X370 motherboards for AMD Ryzen CPUs and Intel 200-series boards for 7th Gen Kaby Lake. The new second generation RACING motherboards are expected to launch soon.
Biostar unveils RACING Motherboards for Intel 200-Series chipset and AMD Ryzen CPU
To support Intel's 6th generation and 7th generation processors, Biostar has introduced many 200-series motherboards that come with a range of features including Durable Solid Capacitors, M.2 storage, Dual BIOS, Low latency/Low-power Intel LAN, U.2 Connector, Lightning Charger support among others.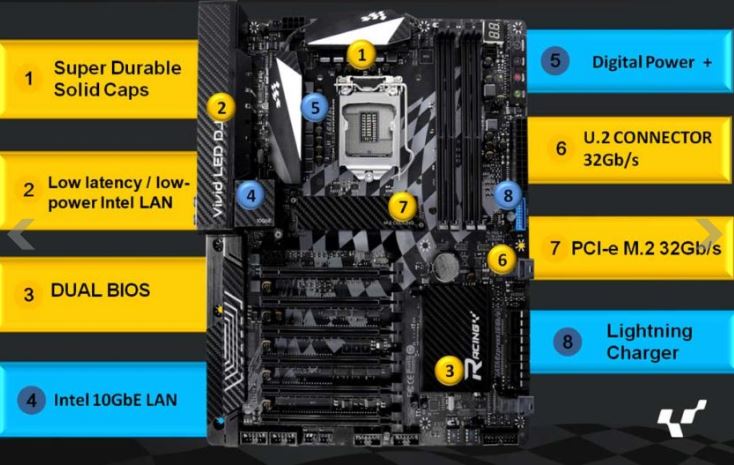 Biostar also unveiled seven motherboards based on AM4 Socket – Biostar X370 GTN, X370 GT7, X370 GT5, X370 GT3, B350 GTN, B350 GT5 and B350 GT3. Comprising both X370 and B350 products, the motherboards utilize the Promontory chipset that's part of many SKUs.
B350 Chipset
The number of lanes in AMD B350 is lesser as compared to X370 but offers the most value in terms of functionality. It retains overclocking support for all future AM4 CPUs. Featuring nearly 70% power reduction over its predecessor and DDR4 memory controller offering 22% more BW, the AMD B350 chipset is being touted as the mainstream chipset offering the best performance for a lesser cost.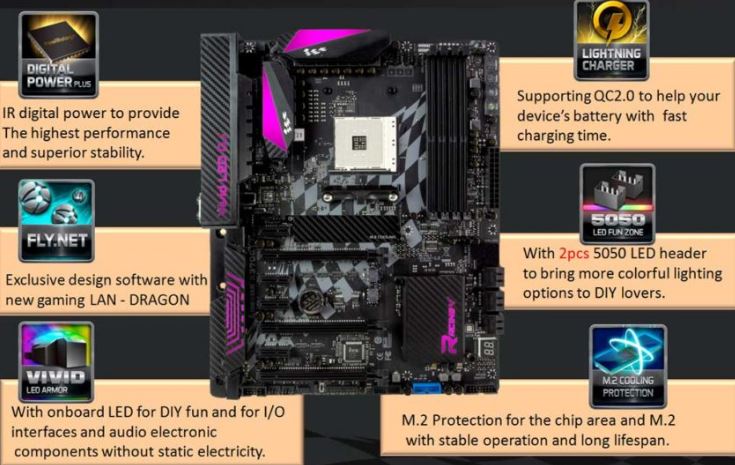 X370 Chipset
The X370 provides extreme control to users while delivering amazing graphics card bandwidth and is primarily meant for overclockers and tweakers. The X370 chipset supports both SLI and CFX. The X300 series boasts of Dual-channel DDR4 memory, M.2 SATA devices, USB 3.1 Gen 1 and Gen 2, NVMe and PCIe 3.0 capability.
Pricing and Availability
No official announcement has been made regarding the price and availability of AM4 motherboards. Since AMD Ryzen processors are expected to make their appearance in late February or early March, we can expect these motherboards to be available around the same time-frame.