Rumours have long been floating around of a BioShock Collection, courtesy 2K Games. It seems that the reveal might finally be upon us, thanks to a cheeky tweet by 2K United Kingdom (or, as I like to call them, 2K-UK).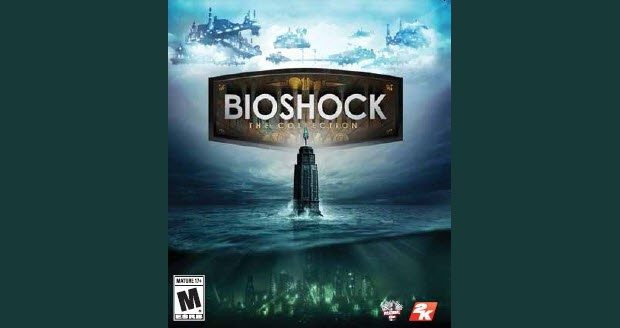 Good morning from Booker and Elizabeth! Hope you all have a fantastic day! It's going to be an exciting one! pic.twitter.com/8W1tvGmMCd

— 2K United Kingdom (@2K_UK) April 13, 2016
According to a listing on South African retailer Raru, "The BioShock Collection" will release on the PlayStation 4 and Xbox One, bringing back BioShock, BioShock 2 and BioShock Infinite to the new generation. Presumably, the porting will mean enhanced graphics and other optimisations. The collection was listed with a release date of November 27, 2015, but we have obviously long passed that.
Following this initial hint, we've heard of The BioShock Collection from three rating boards: Brazil, Taiwan and the USA's very own ESRB. According to these listings, the game will be made available on the PC as well. It's from these rating boards that we also got a glimpse at the game's box art, pictured above.
While 2K United Kingdom's tweet could mean anything, it seems very likely that an official announcement for the collection will be made today. We'll have to wait and see if that happens. If not, Elizabeth can probably open a tear into a reality where it does happen.