Big Star Little Star is the new celebrity reality show on USA network. Here stars are accompanied by their child to play exciting games. The winning team of the show scores the US $25,000 for the charity of their choice.
The premiere of this show has featured stars such as Todd Chrisley, Marissa Jaret Winokur, and Chad Johnson along with their respective child. The stars had fun playing games with their son and daughter.
There have been some embarrassing moments for the stars in the premiere where the child was asked some funny questions. For instance, Marissa Jaret Winokur's son was asked what that silly thing his mother does. To which young Zev replied, "Getting out of the shower dance."
When Does Big Star Little Star Episode 2 Airs?
Big Little Star Episode 2 is set to air next Wednesday. In this episode celebrities that will take part are, David Ross (Chicago Cub World Series hero) and son Cole, Actress Teri Polo (The Fosters) and daughter Bayley and Howie Dorough (Backstreet Boys Singer) and son James.
In one of the preview clips dropped for Big Star Little Star Episode 2 it is seen that David Ross's son is asked, "What does dad forget to do?" To this, his son Col replies, "He forgets to pick up my sister from school."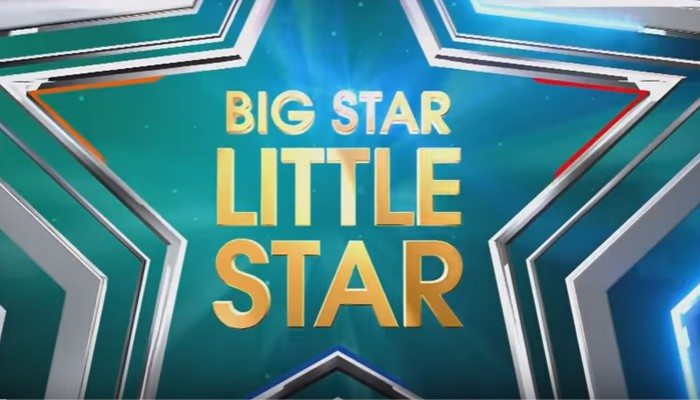 Who Hosts Big Star Little Star?
"So You Think You Can Dance" reality show host Cat Deeley is the host for Big Star Little Star.  In the preview dropped for the next episode, Deeley is seen asking questions to the stars and their child. The answers written by the star and their child reveal how much time they spend with them. It also shows the chemistry between the parent and child.
When To Watch Big Star Little Star?
This celebrity game show, in the debut season, will air every Wednesday on USA Network at 10/9c.The final episode will take place in the month of July.
Watch the preview of Episode 2 here:
Attention:
Governments and ISPs around the World monitors their users' online activities. Reclaim your freedom with
ExpressVPN
and browse the internet with confidence.