Google is finally discontinuing its Google Cast app with immediate effect. An update is already available in the Play Store that includes the Home rebranding. The functionalities are still the same, only the layout has been revamped. Apart from that, you can also expect a few additional features aimed at Google Home hardware in the new app as soon as the device hits the store shelves.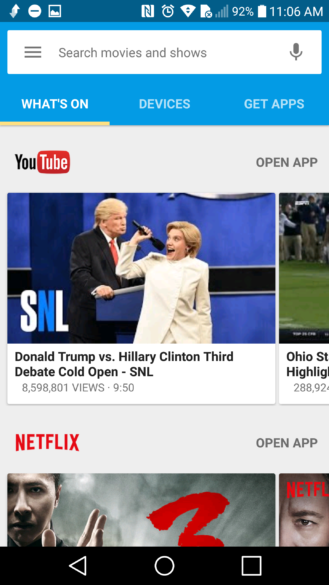 As you know, the Cast app UI was divided into three tabs: What's On, Devices, and Get Apps. Compared to that, the interface in the Home app has only two tabs: Watch, and Discover. You can manage your device by tapping the icon in the upper right corner.
Instead of the earlier search bar toward the top of the interface, the new app brings you a FAB in the lower-right end for search. Google says you'll still have the option to cast your screen in addition to enjoying special offers in the navigation drawer.
One of the biggest changes you will find is the new icon. It's not round at all – something that came as a surprise as Google is now increasingly focusing on consistent icons across products and services.
Overall, it may take some time getting used to the new name and house icon, but the complications (if you would call it that) end right there. If you want to get done with the transition at the earliest possible, just go grab the update from APK Mirror.