Beyond Good and Evil 2 is back. In 2008 Ubisoft revealed the game. Ubisoft just announced it back then and never really followed up on it later on. However, they never really cancelled it and just made lame excuses for delaying it. Recently, the creator revealed a picture on Instagram letting his fans know that the game is officially in pre-production. Pre-production basically means concept art, laying down the road map and stuff like that.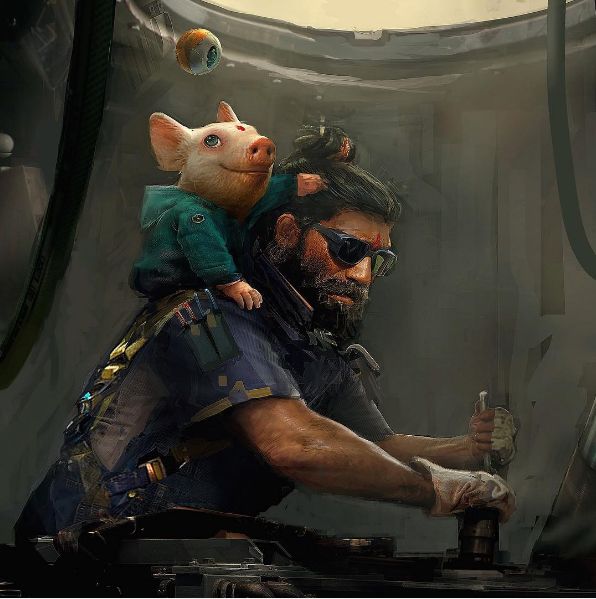 Beyond Good and Evil 2 has entered pre-production
It could just be a coincidence that we're hearing this on Ubisoft's 30th anniversary. However, the fact that they are giving Beyond Good and Evil for free on PC is a sign. A sign that they are definitely committed to getting a sequel out. To get the free game, just log into your Uplay account and redeem the game. Once you do that, this game will be your forever.
Since its first revelation, Beyond Good & Evil 2's development has been characterized in the media by uncertainty, doubt and rumours about the game's future. On 28 May 2010, a French website claimed to have insider information of Michel Ancel leaving Ubisoft Montpellier. Thus putting the game on hold. However this was denied by Ubisoft representatives shortly thereafter.
Appearing at the Montpellier in Game conference on 25 June 2010, Ancel stated that the game is in development. And also that they are experimenting with new development practices to keep the development team small and preserve its artistic spirit. As such, the development will take "a while", but Ancel encouraged listeners to be patient. In 2011, it was revealed that Ancel and his team took a break from the development of the game to work on Rayman Origins.
Stay tuned to MobiPicker for more news and updates on this cult-classic video game and other Ubisoft titles and more.