USB type C is the new baby in town. There are only a few devices with this type of USB port. The MacBook and Chromebook Pixel were the only devices with the USB-C last year. This year, a few more devices have been released with the USB-C and more are on the way. You will need USB type C accessories if you have a device with this new USB port. Some accessories will help you continue using the old USB type-A devices with USB type C devices. Other accessories will help charge your laptop and also provide extra ports. Following are the best 5 USB type C accessories in the market you can try out this year;
1. Satechi Type C USB 3 in 1 Combo Hub [$34.99]
"A hub that has it all" is the only way to describe Satechi Type C USB 3 in 1 Combo Hub. You do not have to worry that your new tablet has only one USB-C port. This hub has one more USB-C port, an SD card slot, three USB 3.1 Type-A ports and a microSD card slot. Imagine the number of things this hub will enable you to do simultaneously?
2. TechMatte USB-C to Micro USB adapter [$7.99]
After buying laptop or smartphone with the USB-C, you do not have to toss away cable with the microUSB end. With this adapter from TechMatte, you can convert the micro USB end to USB-C. The company is selling the adapter as 1-pack, 2-pack, or 4-pack. The 2-pack has the fairest deal.
3. 32GB SanDisk Flash Drive [$24.8]
Flash disks are essential when you want to store and transfer data across computers. Having a flash disk with USB-C is important but you will also need the USB-A flash disk. This 32GB flash disk from SanDisk has USB-C on one end and USB 3.0 type-A on the other end. With this flash disk, you can transfer data to laptops with both types of USB at good speeds.
4. Nomad Roadtrip Car Charger [$49.95]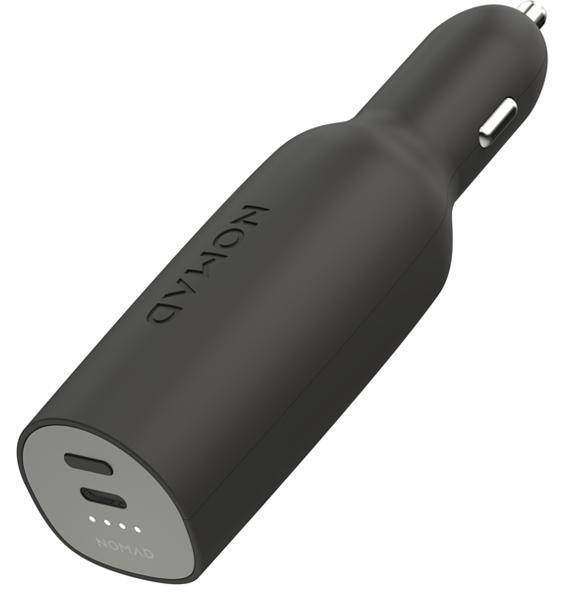 While you are on a road trip, you will require charging your smartphone. The Nomad Roadtrip Cigarette lighter adapter has a USB-C port and a USB 3.0 Type A. But that's not all; the adapter also has a 3,000mAh rechargeable battery. Buy this cigarette lighter adapter and you can charge your smartphone or tablet even after you switch off the engine.
5. iOrange-E USB Type-A to Type-C cable [$10.49]
After buying a USB-C laptop, you will still need the data stored in your old laptop or external hard disk. This braided cable from iOrange will do the file transfer. The cable will last long due to the braided exterior. The cable is 2 meters long.
These are some of the best USB type C accessories available in the market. If you own a device with the type C USB, these accessories will be much of help in day-to-day job. The USB type C has amazing speeds and can deliver ample power to charge a tablet and laptop. Do you have other USB type C accessories in mind? Let us know through the comments section.