Strategy games are a crucial element of PC gaming and it seems incomplete without some really good Turn based Strategy titles. No matter its RTS or Turn based Strategy games, the unique line-up of characters, their abilities, environments and all the amazing plots are what actually attract the players. There are many wonderful Turn based Strategy titles that offer all the above-mentioned features in a wonderful manner. Games like Total War: Warhammer, Master of Orion, Atlas Reactor, Shock Tactics, and Civilization VI are some of the greatest sensations in this particular genre. Based on your interest in Turn-based Strategy games, we've compiled a list of some of the best Turn-based Strategy Games for PC.
Best Turn Based Strategy Games
Hopefully, the following list would help shorten up your effort of finding some of the Best Turn based Strategy Games for PC. Let's have a look-
1. Total War: Warhammer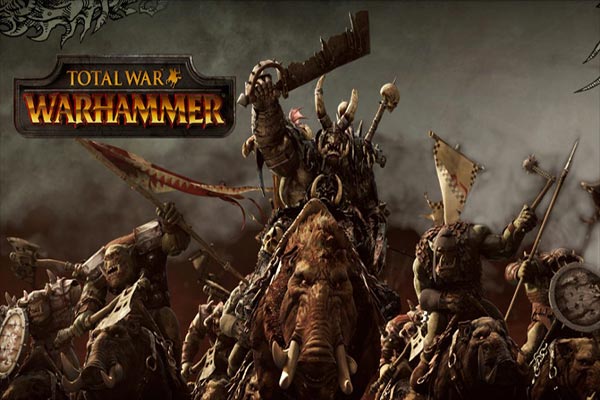 The first entrant on best Turn-based Strategy games for PC niche is the remarkable Total War: Warhammer. This particular Turn based Strategy title offers a brilliant combination of TBS and Real-time tactics elements. Developed by Creative Assembly, Total War: Warhammer offers a similar gameplay to the other games in Total War series. You'll see Factions in the game identical to the ones in Games Workshop's Warhammer Fantasy series. Unlike previous total War series games, Total War: Warhammer offers a futuristic setting. As the tenth title in total War series, this particular title is the very first to make its path to Total War: Warhammer Trilogy.
Attention:
Governments and ISPs around the World monitors their users' online activities. Reclaim your freedom with
ExpressVPN
and browse the internet with confidence.
The gameplay is designed on the basis of both the Kingdoms and Campaigns. This includes controlling the armies, managing the whole cities, and engaging in Real-time tactics by taking part in Skirmishes, and sieges of a bigger scale. While playing the game, you can control anyone of the several Factions, based upon various types of Units, Characters, and their unique abilities. The factions include Humans, Orcs, Dwarves, Goblins, and the Undead. With a great setting, powerful backstory, revamped visuals, and mechanics, Total War: Warhammer is a critically acclaimed and one of the best Turn based Strategy games that you can play this year. You can have the game for PC from the Official Website or Steam.